Kids and kittens are probably the most adorable things you can name without thinking, right? Well, some may include puppies, but somehow we all have a thing for something cute and little. People find tiny things charming. What do you do in the 21st century if you see something really appealing? Exactly, you take selfies, if you see a baby – voilá you are posting baby selfies. Therefore, before taking a selfie, make sure that parents of a baby are aware of that.
Controversial baby selfies
The most common type of controversiañ baby selfies is breastfeeding selfies or brelfie. Perhaps this topic deserves its own article. We are not against them but are here to tell you about possible consequences. Olivia Wilde an American actress, model and activist posted a baby selfie, where she is breastfeeding her newborn daughter.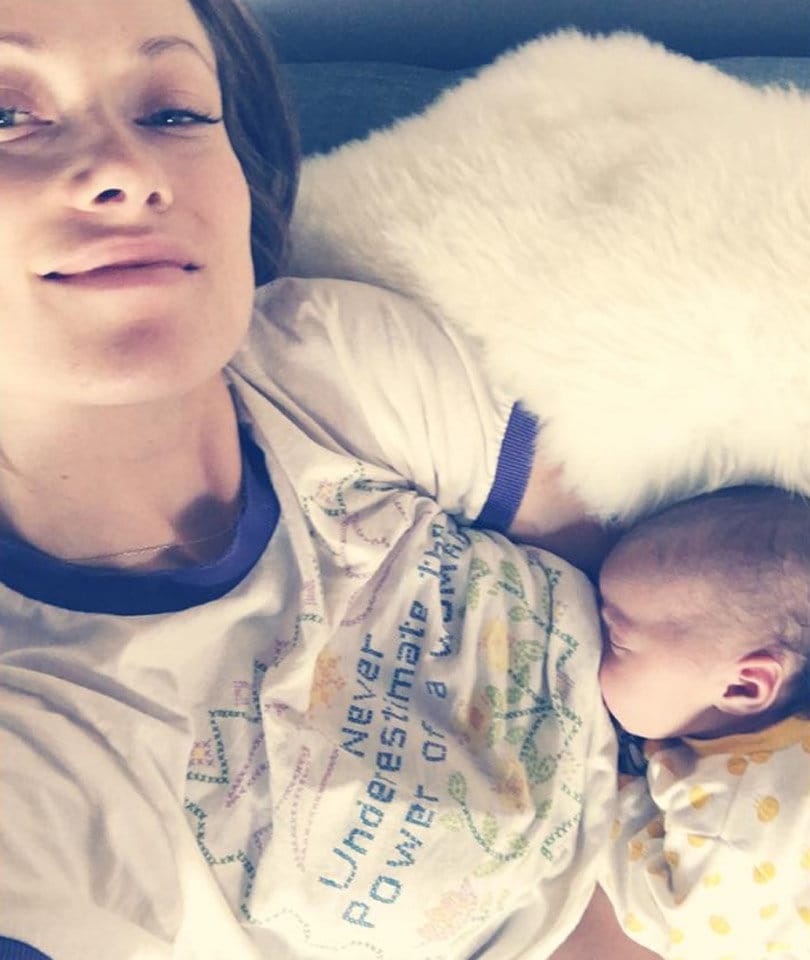 She captured that with a feminist statement on her T-shirt: "Never underestimate a power of a woman".  However, lots of non-breastfeeding mothers felt that Olivia was shaming them for their decision to bottle feed.
Other potential no-no baby selfies consists in the way you hold him or her. In the case of Australian gym gear,  Chontel Duncan, people were terrified by the way she was holding her son.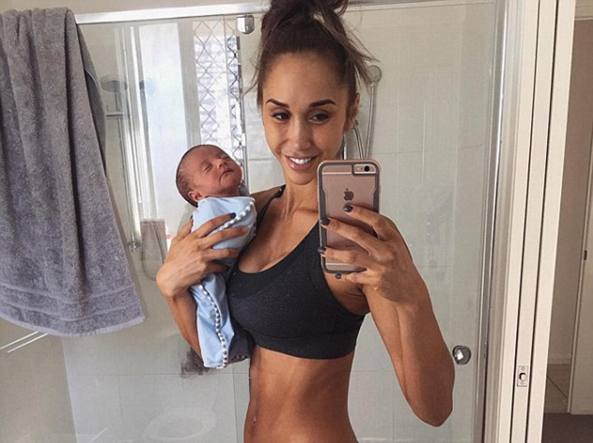 She didn't support his head properly, according to the opinion of internet experts. Under those circumstances, lots of haters couldn't miss this opportunity to criticize a person they don't know.
But if you still want to share an adorable baby selfie, make sure you won't have anything inappropriate on it. On the contrary. some people can consider your ugly truth selfie very inspiring.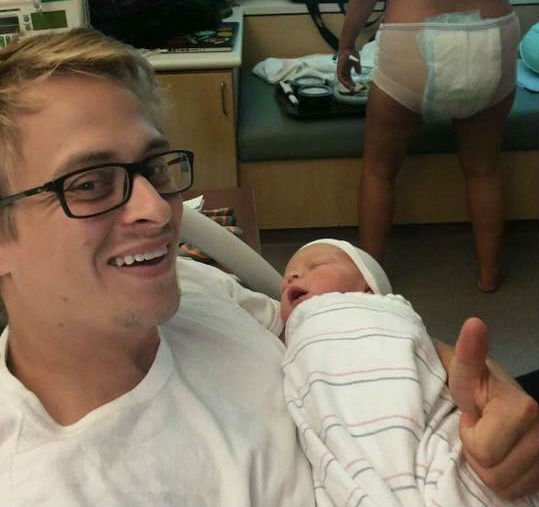 This baby selfie became popular after an American mom of two, posted this showing the ugly truth of the postpartum.
Maybe we are too tired of a-la Kardashian beautifying the motherhood selfies, with perfect make-up and hairstyle. Amanda Bacon (on the selfie we can see just her bum in a diaper) wanted to shed some light on typical problems of a mother after giving birth.