Being a celebrity is a tough job. You should be camera ready al the time. You have no intimacy and even your B-day selfie should be a piece of art. This week we are going to talk about the woman who has found the fountain of youth and looks incredible 24/7. This week fabulous J lo has celebrated her birthday.
Unlike all the Hollywood stars and their ridiculously lavish birthday parties, Jennifer Lopez proves that she is still Jenny from the Block and has celebrated her B-day in a family circle. Jennifer is on beach vacations with her kids, friends and her god-a-like boyfriend Alex Rodriguez. True latina J Lo loves beaches, so she opened several bottles of champagne right on the beach.
What a body for the mom-of-two who is about to turn 50! Her strict gym routine is noticeable in her abs, she chooses a simple tiny black and white bikini to slay the beach look.
the happiest B-day selfie ever
All day they have spent in a low-key mode, secret Bahamas beach getaway where they have been playing in the water and building sand castles. There on the beach, singer took a B-day selfie with a charming smile.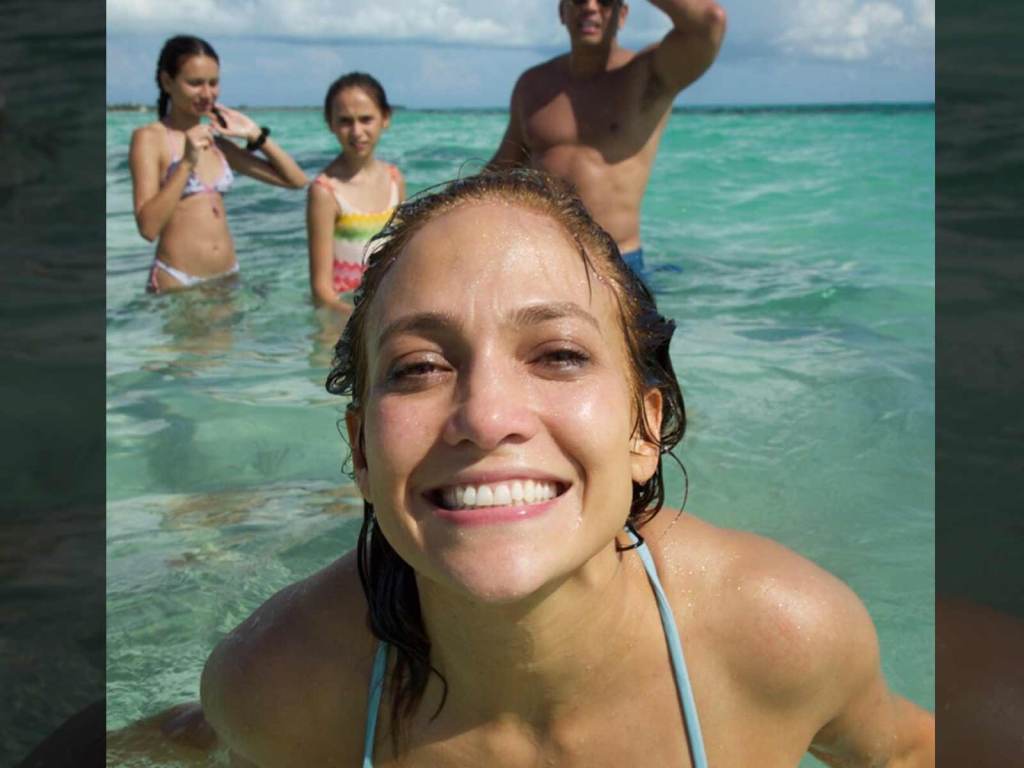 Jennifers shines with happiness on the selfie, surrounded by her family and bellowed once she answered her boyfriend's wishes with
We are so blessed… I am so happy… thank you my love
While it's unclear where exactly in the Bahamas is the couple on their getaway, J Lo has shared lots of pictures from their beach vacation with their combined four kids which includes her twins, Maximilian and Emme, and Rodriguez's daughters, Ella and Natasha. J.Lo and A. Rod have enjoyed spending time relaxing, taking photos, walking on the beach, and working out, of course.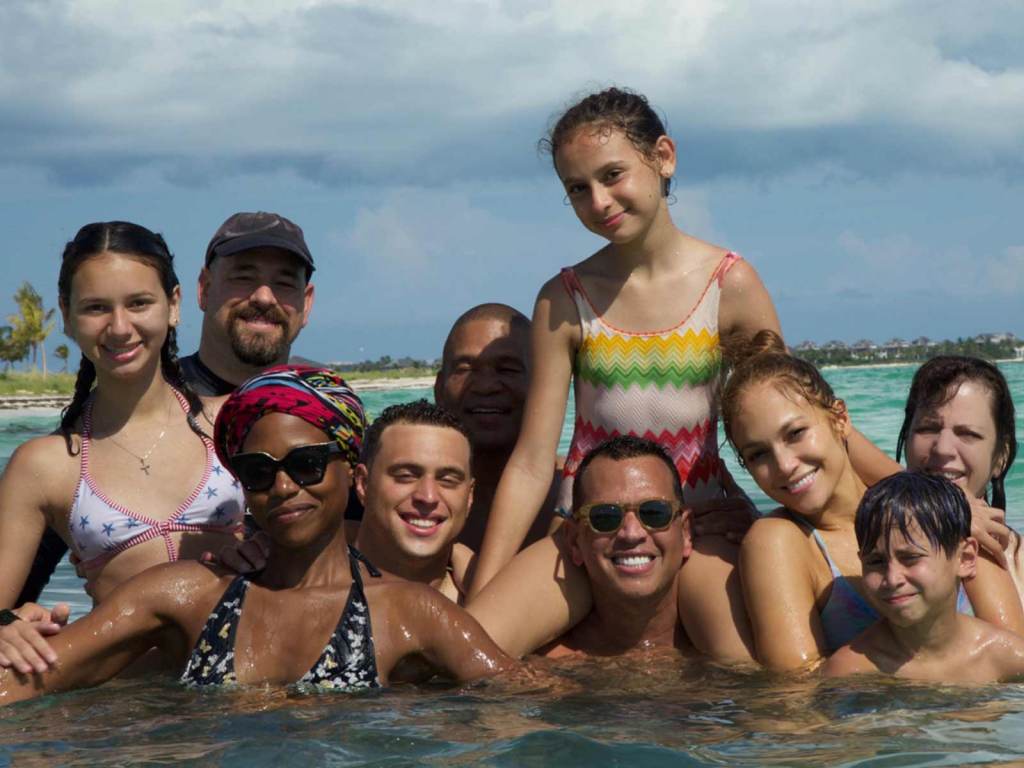 HAPPY B-DAY ICON!