In this article I'd like to pay special attention to those celebrities whose selfies are not that popular on the web. It's a pity though. That is why here are selected the cutest celebrity selfies ever. Just have a look at them – they are so happy! I believe that we should see more happiness these days, it is never odd.  Enjoy the collection!
Simon Baker
While everybody is obsessed with the Selfie Shoes, Simon seems to be interested in his own boots which he used to wear during The Mentalist shooting.
Zach Braff
On the first picture we can see smiling Zach Braff and Donald Faison with a boy. This selfie was posted on twitter with the description " .@donald_faison and I finally adopted: ". He's kidding of course. It's Scrubbs, baby!
Ben Whishaw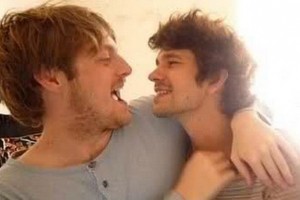 Here's a photo of Ben Whishow with his husband, composer  Mark Bradshaw. They look so happy together!
Lena Dunham
Lena Dunham was born to shock us as well as to show us stern reality.  It seems that she really loves her boyfriend,  musician Jack Antonoff. Could they be any cuter?
Harry Potter
The kids have grown, haven't they? But we still love them! Oh no, we love them even more.
The Great Gatsby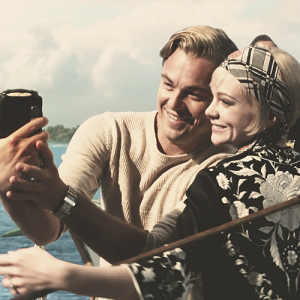 Leonardo DiCaprio and Carey Mulligan are taking selfie during The Great Gatsby shooting.
Mark Webber and Teresa Palmer
The last and the cutest couple! They make selfies just to remind us that love is real and that family matters. Hope they convinced you that all you need is love.