Such a wonderful season has finally come with snowdrifts, frosty weather and enormous opportunities to take excellent photos. So, how to take winter photo as a pro? Read this article to find out all pros secrets.
The ice crystals
They form on plants at night and provide attractive details that are perfect for a background for your photo.
Frost is your ally
In winter, it can be a long wait for a clear day, but don't let the grey skies get in the way. By rethinking your shots, rain or fog can make a trip outdoors with a camera more than worthwhile. And where else than not in wood take excellent photos?! Frost helps make the most of woodland scenes on cloudy or foggy days by giving the foreground more contrast. With distant trees fading into the murk, it's easier to see the trees within the wood.
A perfect light even during grey days
The right lightning will make your skin and hair look amazing and super shining. So don't think of a cloudy day as one of subdued colours and poor contrasts. Think instead of the diffuse light doing away with those pesky shadows that make photographs under low sun difficult to compose.
Don't miss sunny days
The only minus of winter (except cold) is the rare number of sunny days! SO don't miss them because photos with shinning sun and sparkling snow are just incredible!
"Angels"
May be it was your favourite activity in the childhood to lie down and move your arms and legs up and down to make a wonderful angel. This photo will refresh everyone's memory and bring you millions of likes. And of course it's much fun!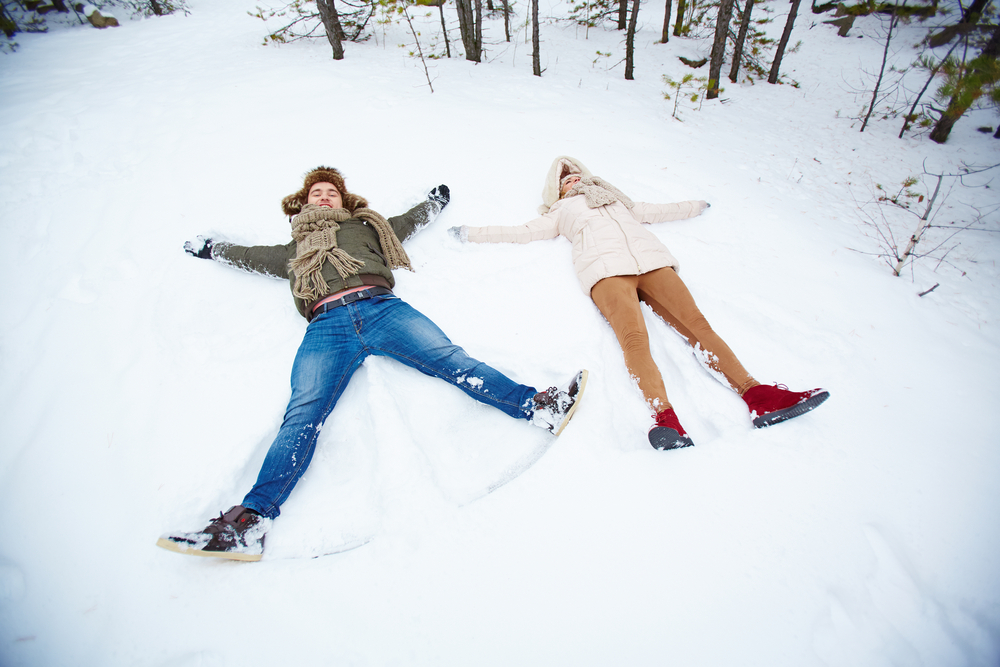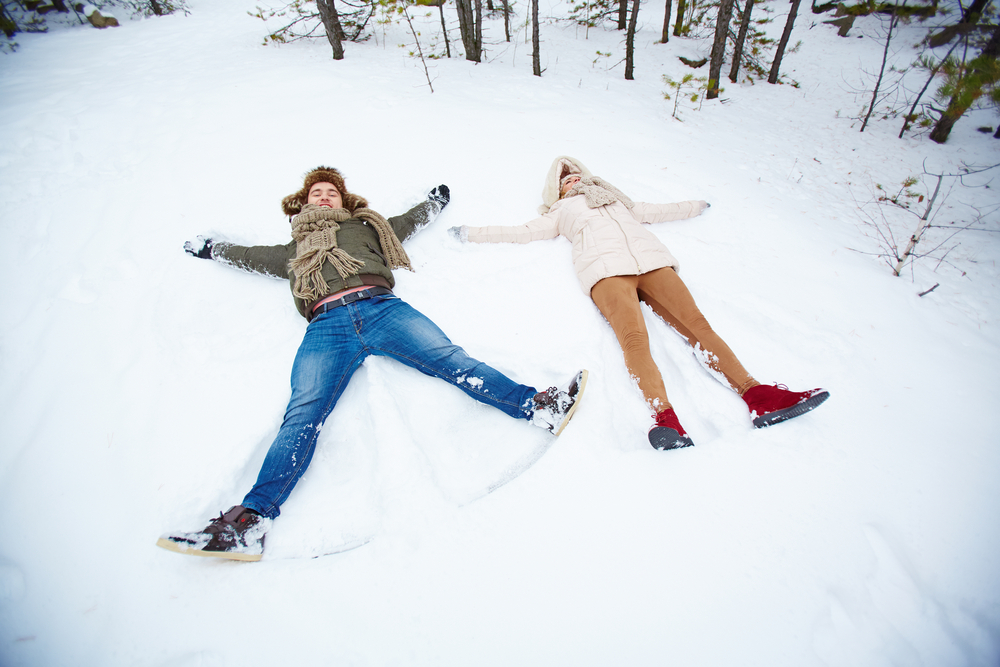 Just have fun!
Enjoy the moment! Live the moment! And your photo will show all your fillings and arise the number of your followers and likes.
Warmth
Sometime you need not only one or even not only 50 shots to get one perfect photo. And it's cold outdoors. To have enough energy and desire put you warm coat and a hat.