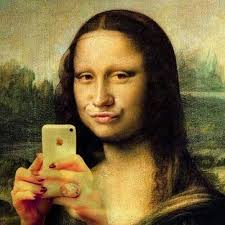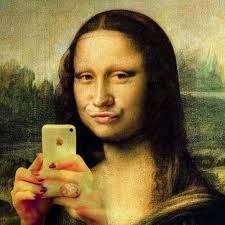 In the beginning was the Word. The term "selfie" was introduced in 2002 and quickly spread around the world. As a result, in 2013 the Oxford Dictionary announced it the "word of the year". With the evolution of the phenomena, there appeared new shadows of meaning and a number of derivatives. Today the growing popularity of selfies keeps in step with that of Facebook and other widely-used social networks.
It may seem that selfies have already reached a peak of success. However, people are getting more and more obsessed with their own self-images. Вut who is interested in our bodies, faces and bums? Who are we posing for? Once posted on the web, the picture is no longer private no matter how many settings one uses. Nevertheless, we continue to share our secrets with an enviable constancy. We create new accounts and we tweet and we wait for the "like" to come. We just need to be liked, so we keep on counting thumbs-ups. We become more creative and follow modern trends. Among the latest photography devices we can single out various selfie sticks. It all started with an ordinary selfie stick. However, it soon turned out to be inconvenient for making a belfie (selfie of your bum), so the creation of a belfie stick didn't make us wait long. When it seemed that nothing more narcissistic could be created, the world saw selfie shoes. With selfie shoes you don't need to use your arms. However, you should be really stretched to lift your leg high enough.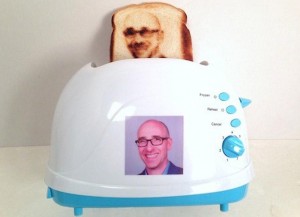 You may not only be tweeted but toasted as well if your selfishness has reached this point. Just buy a selfie toaster and enjoy morning view of yourself. Bon appétit!
We create gadgets to upgrade those we already have. We invent. We strive to be popular. Has the thought that nobody cares ever occurred to us? Everybody's sick of our half-naked bodies and duckfaces. Everybody wants to get their "like". And to get your appreciation you should like it forward. So don't bother. Since you invested your "like" you'll get your output.
Who should we blame for the creation of self-portraits and why have they become so indecently popular?
Our generation is being blamed for narcissism but are we actually the first to pose?
It may sound shocking, but the first selfie was introduced in 1839. The person in the picture is Robert Cornelius, an American photographer. That certainly wasn't an intention to make a flattering photo of himself but a pure experiment.
As for posing: the Great Duchess of Russia Anastasia Nikolaevna is believed to be the first one to share. She made a picture of herself with Kodak Brownie box camera and sent it to her friend. Unfortunately, she could not tweet. It was in 1914.
Maybe the problem isn't in us at all. Maybe the obsession with selfies is not a generation-related problem. Maybe it is just a distinctive feature of human nature.
Regarding human nature: actually we are not the only creatures on Mother Earth who intentionally make selfies. In 2011 a crested black macaque stole a wildlife photographer's camera. Later it was found with hundreds of "selfies" made by the animal.
As the saying goes, a word warmly said gives comfort even to a cat. We all need to be loved, but do we need to be loved by anybody? Is this selfie obsession leading us to a real connection? Have we created a gulf which is impossible to bridge?
I believe it depends. Making selfies could be part of your job or part of an image. It could be just fun or a letter to a friend. Don't forget though to lift your eyes to a real world.