Ask the roofers! Stream of selfie consciousness has swept the world. People create more and more ways to gain attention even if their life is in danger. Some of the extreme selfie examples are really breathtaking and you even start to secretly admire the authors. You should have guts to do things like that.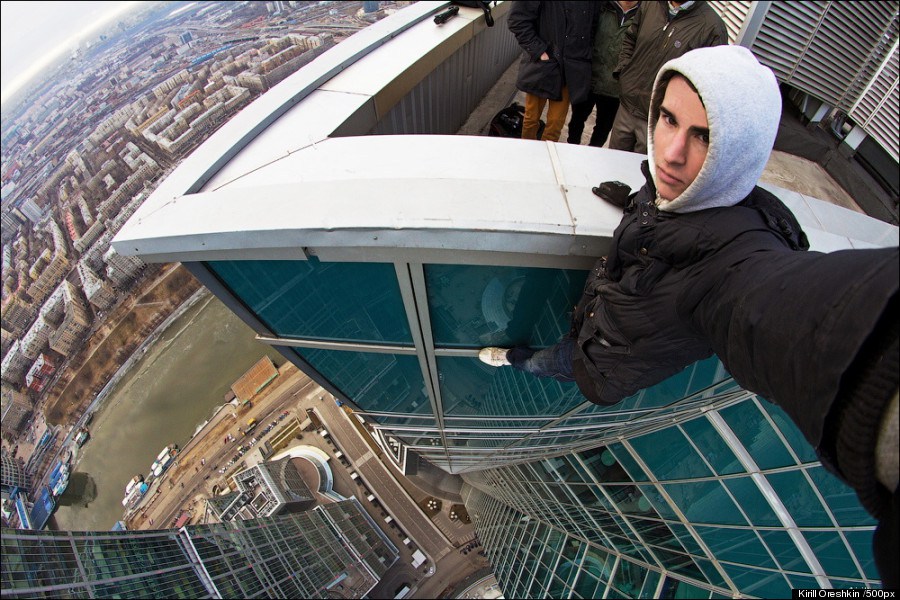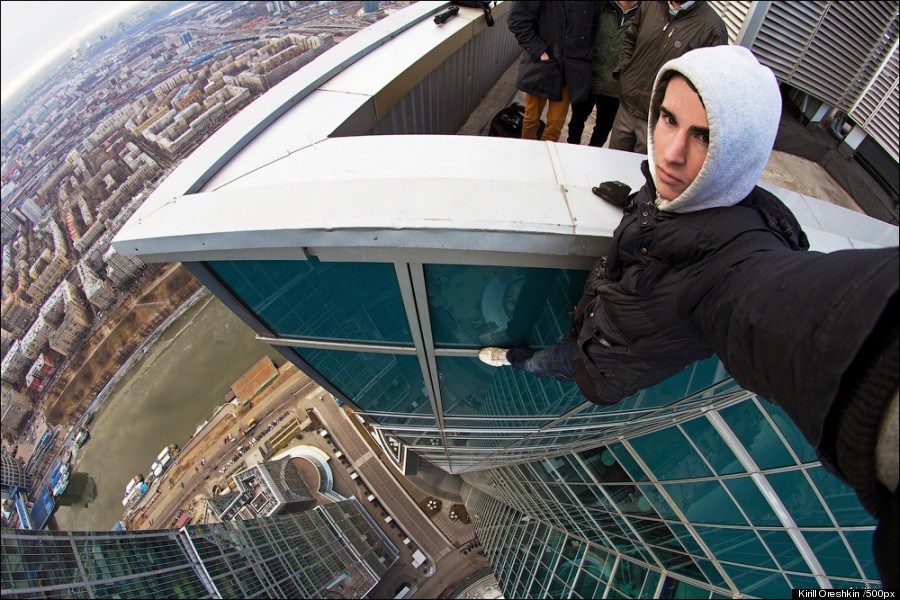 Kiril Oreshkin is one of the most popular roofers in the world. Selfie obsession made Russian extreme lover even more popular. Fans call him Russian Spiderman and it looks like he deserves the title.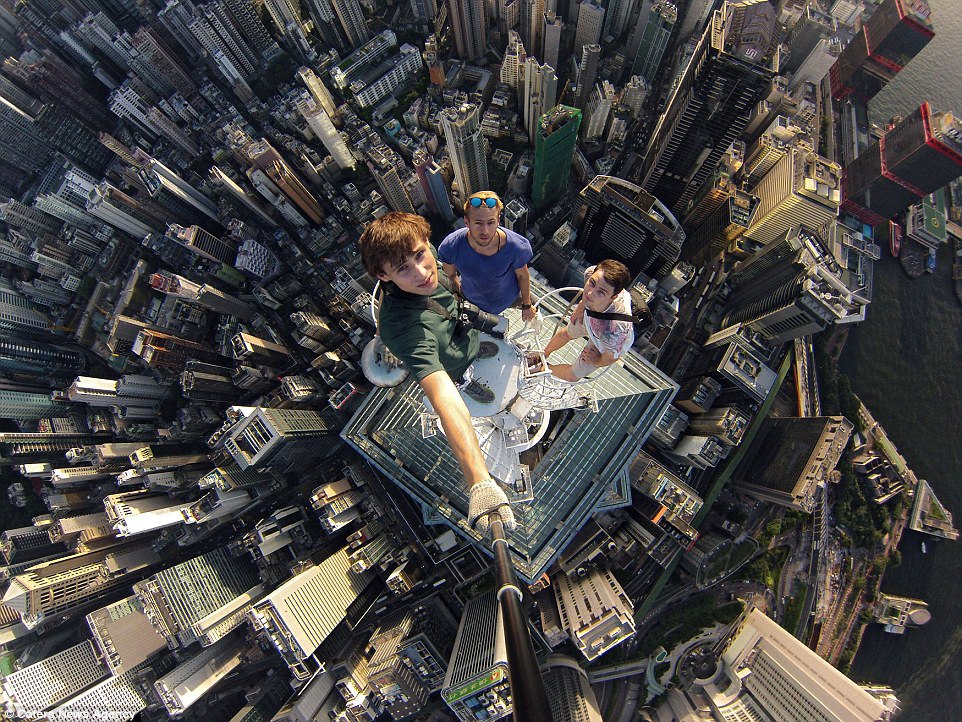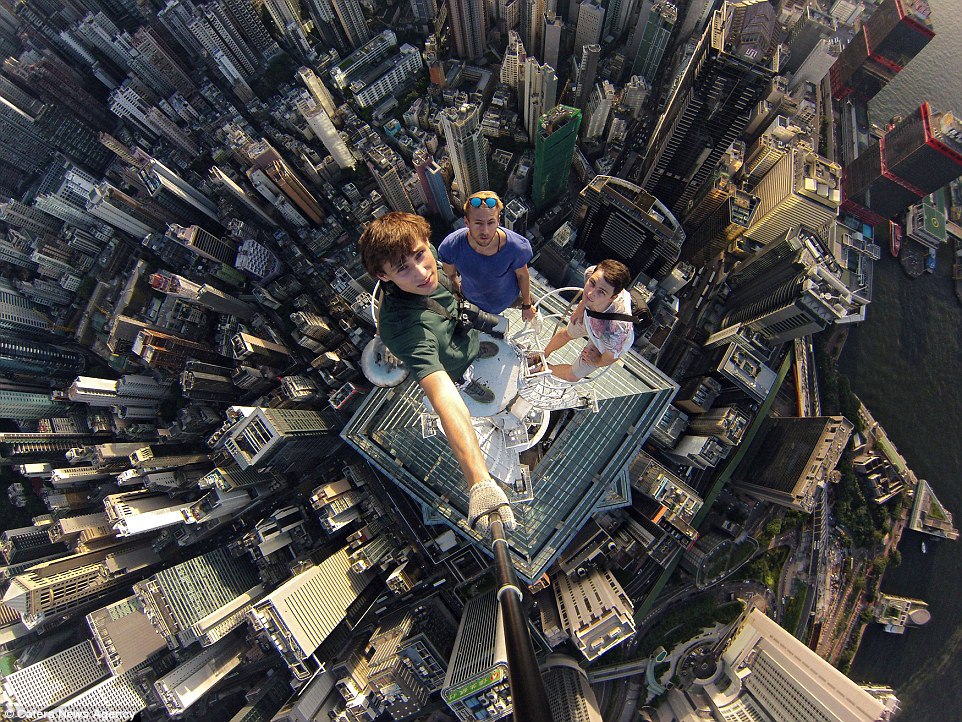 It seems that Russians are ahead of the rest regarding roofing selfies. Alexander Remnev and his friends took this picture in Hong Kong while they were discovering the tallest buildings in the area.
Unfortunately, there is always another side of the coin. Some young people forget that they live in real world where people are dying and their Instagram accounts are dying with them. On the 22nd of March, a young Russian (again!) accountant was trying to take a selfie and almost shoot herself with a pistol. The lady is 21 and she works in one of the Moscow offices where she found a firearm. The security guard had left it in the office before he went home. He may be facing 6 months' imprisonment for the neglect of duty. The victim of extreme selfie fashion was taken to hospital in critical condition.