More than one million people appreciated selfie of a 20-year-old student with colostomy bag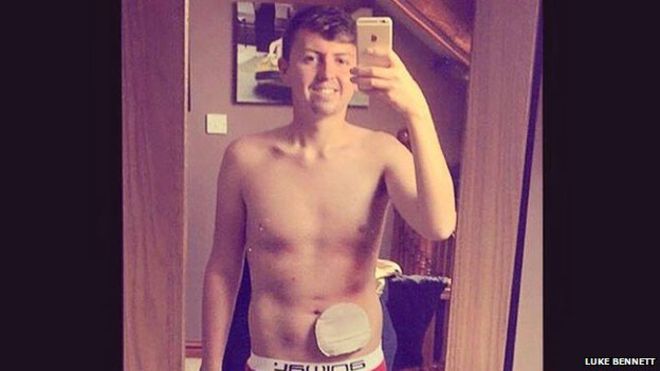 Four years ago Luke Bennett, a Swansea University student, was diagnosed with ulcerative colitis – chronic inflammatory disease of the intestines.
As far as the medication and steroid therapy failed to improve his condition, he took a brave decision to undergo surgery.
In his interview to Jason Mohammad, Mr Bennett said admitted that he wanted to help other people like him feel at ease with themselves.
Luke also said that it was very hard to take such decision. Nevertheless he chose to go into elective surgery, during which his large bowel was removed.
Now Bennett says that his decision has completely changed his life, but he has learnt to embrace living with the bag.
Luke posted his selfie on the Crohn's and Colitis UK Facebook page in order to support people suffering the same disease and to help them to not feel frightened if surgery is offered to them or if it is the only option
Every year thousands of people are diagnosed with inflammatory bowel disease and Luke's story is really inspiring.
Photo: BBC