We live an active social life. We don´t want any moment to be missed. That´s why selfie became a part of our daily routine. Whanever we are at work, home, hanging out with friends or doing sports. But especially we like to make selfies when we are travelling. We are doing this, because we like to make memories for our media diaries (Facebook, Instagram, Pinterest).
With this article we would like to present you top 5 places for making selfie in one of the most beautiful city of the world – Valencia.
#5 Take a selfie in the Sea Port in Valencia
It's one of the best places for selfies! Beautiful wide sea promenade with sea views is especially charming during the sunset hours.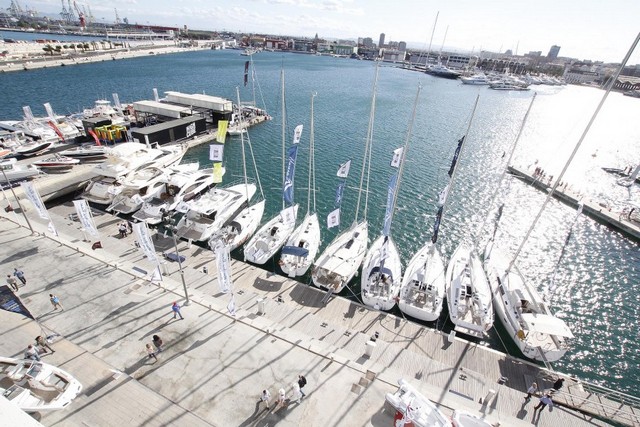 #4 Visit Plaza de la Virgen for a cool selfie
The Plaza de la Virgen is an old little square that dates back to the Roman times, offering tourists and locals multiple restaurants and attractions. Don't miss the chance to make a good selfie here!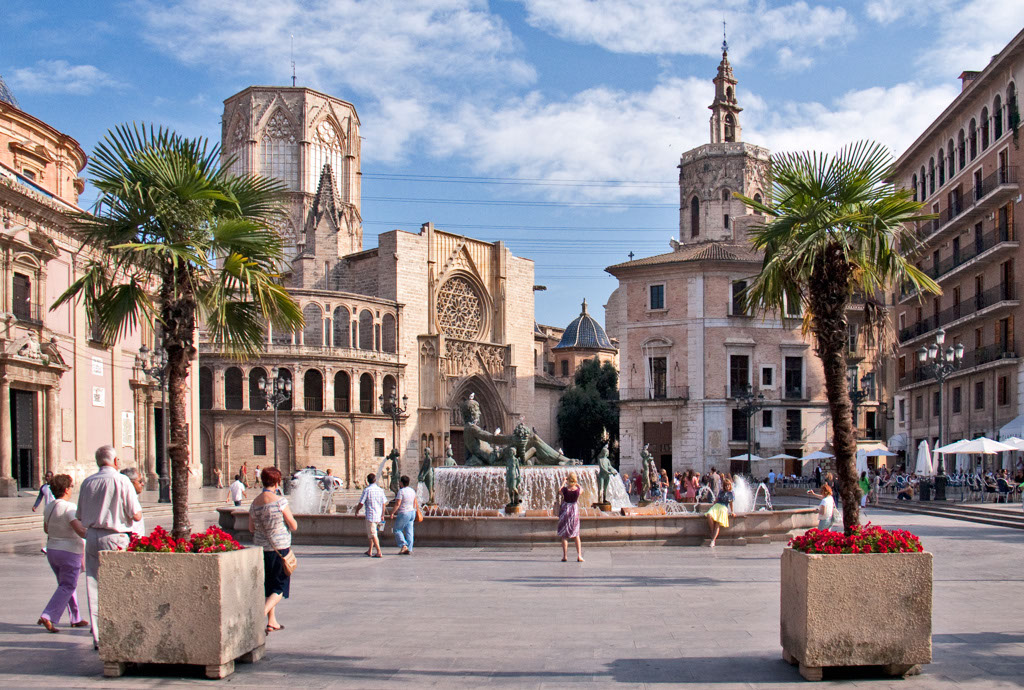 #3 Take a selfie in front of Torres de Serrano
Serranos Gates is an example of Gothic architecture, there were twelve of them, surrounding the city. But right now there are only two left and it is a true masterpiece. Usually tourists can't help but make selfies in front of them!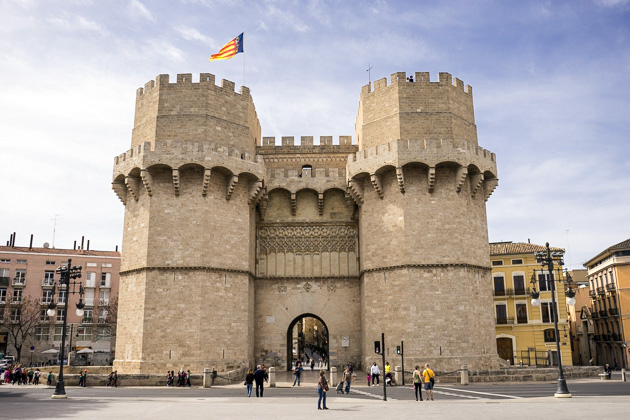 #2 Do your best and make a segway selfie in Turia Park
This Park used to be a river, but because of several floods, that have damaged the city, it was transformed into beautiful gardens perfect for runners, cyclists, families and nature enthusiasts.
People usually stop here to make a selfie.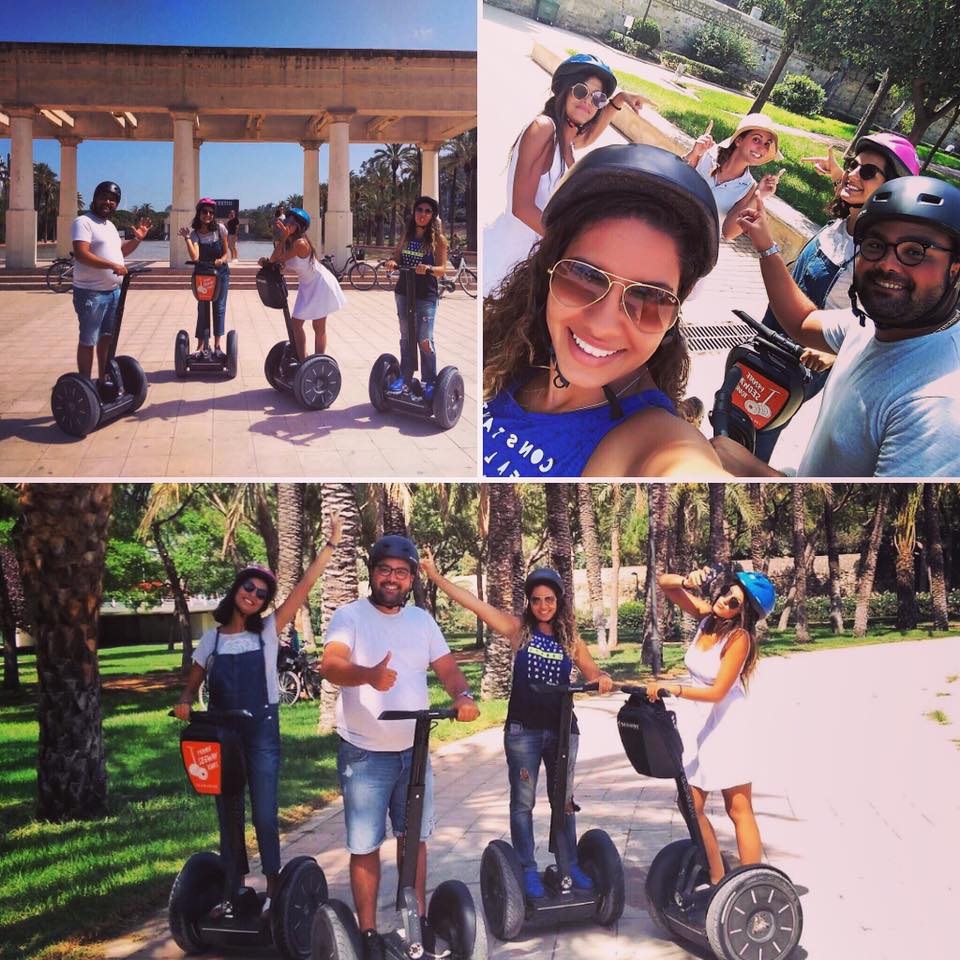 #1 The City of Arts and Sciences – for an unforgettable selfie
This is a #1 place for making selfies and all different kind of photos. The City of Arts and Sciences is a truly masterpiece in Valencia. It was created by a Spanish architect Santiago Calatrava, who is very known for his futuristic architecture style. Especially it is better to come here during the sunset hours, when he soft light converts the buildings into unreal city of Future.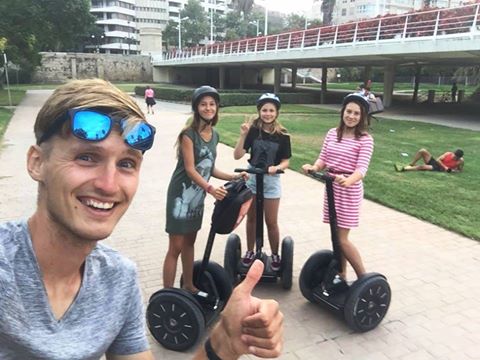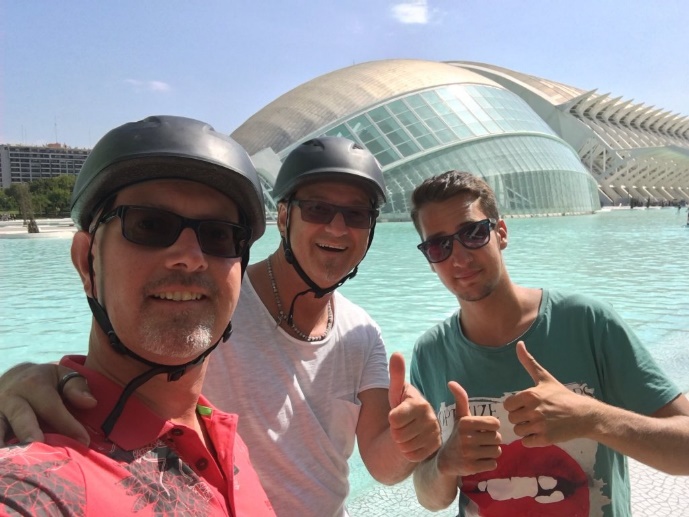 Sometimes our tourists like to make selfies on segways while they are making a tour. Because the ride is so much fun and the memories are unforgettable!
If you are going to be in Valencia, check out our segway tours in Valencia.