In this post we collected the hottest selfie spots for your future summer vacation. Still thinking whether to spend peaceful evenings on the beach or explore historical monuments in crowded cities? We collected the best summer self portraits from all over the world to inspire and motivate you. Here's our fresh list of the most popular tourist destinations according to TripAdvisor.
Las Vegas
Vegas is one of the most visited tourist attractions in the world because of the great nightlife and scenic landscapes. Cancún, Mexico
?☀️?? Фото опубликовано Alondra Amairany✨ (@alondrajs)
If you need relaxation after tiresome working months, then sunbathing and sipping cocktails in Cancún is just what you need.
Orlando, Florida
As you are an adult now you can let all your cherished dreams come true. Just listen to your heart and visit Disney Land. Punta Cana, Dominican Republic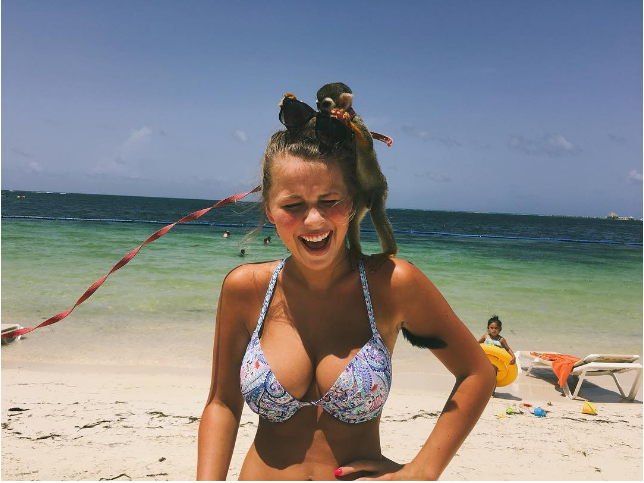 You can meet new friends in the most unexpected places.
Myrtle Beach, South Carolina
People are fascinating and clouds are unbelievable. It's Myrtle Beach, enjoy your weekends! New York City
There are no words to describe what NYC can bring into your life. This city is the quintessence of joy and energy, the embodiment of freedom and modern art. Besides, the food is great and the people are lovely!
London
There's no need to pretend you love sandy beaches while you dream of cloudy, moody and trendy city. They say exploring Chelsea may change your life! Destin, Florida
Florida opens your eyes and shows the real beauty of the moment.
Paris
Can't find time to fall in love? Go to Paris and fall in love with the most passionate city ever! The citizens say it offers great opportunities for real romantics. Playa del Carmen, Mexico You will love Playa del Carmen if you are looking for exotic or luxurious vacation. Here you can rent a yacht or hug an enormously large turtle – it's up to you.