If you think you have seen all you are definitely wrong! This selection of selfies will show you that real selfiemaniacs will do whatever it takes to reach the goal. These guys are really worth seeing! Are you that brave…or that plain stupid? Arguable question though. Enjoy!
This was supposed to be a super-sexy selfie I believe. These ladies are just adorable!
Well well well, these guys in the background should have been informed that they would leave a trace in the history of selfie movement.
You should be a real professional to handle things like this. Hope everybody's safe.
It's so great there are still plenty of things that make people smile like this: whether it's flood or fire, who cares?
And for dessert… ta-da!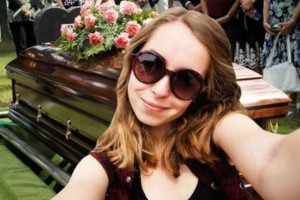 There's no better way to show your grief than to take a selfie. You'll be buried soon but let me take a selfie first.