The selfie trend has taken over the globe with everyone from ordinary people to celebrities.
The Oxford Dictionary defines a selfie as "a photograph that one has taken of oneself, typically one taken with a smartphone or webcam and shared via social media," and it elaborates with the following example: "Occasional selfies are acceptable, but posting a new picture of yourself everyday isn't necessary."
Ok, Oxford Dictionary, we can't agree on it, especially at the time of coming holidays. The time when you're free from work, from studies and can go anywhere you like! And of course it's selfie time. It's like sending happy postcards to friends, and who doesn't like happy postcards? That's right, everyone does.
Besides it's a fun and wonderful way of capturing each moment, it's also an ideal way of documenting your travel journey. There's no need any more to ask a stranger to help you with taking a photo at the Eiffel tower, or Coliseum, you could do it just yourself – with a selfie!
Anyone is able to take a selfie, but taking the perfect travel selfie is an art.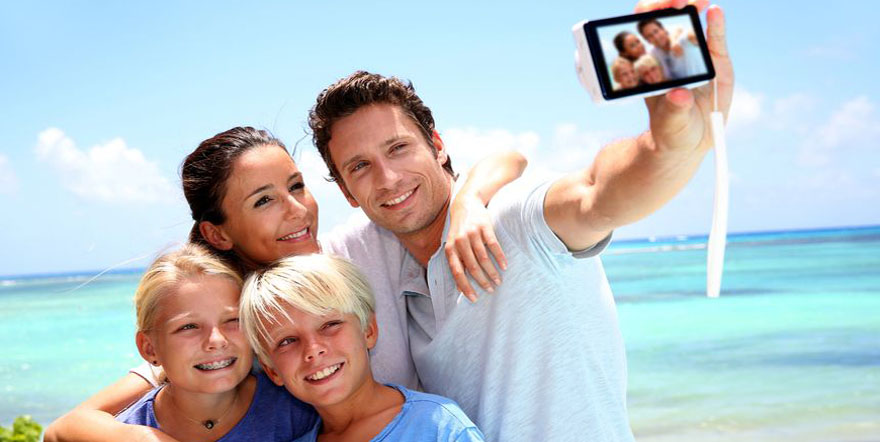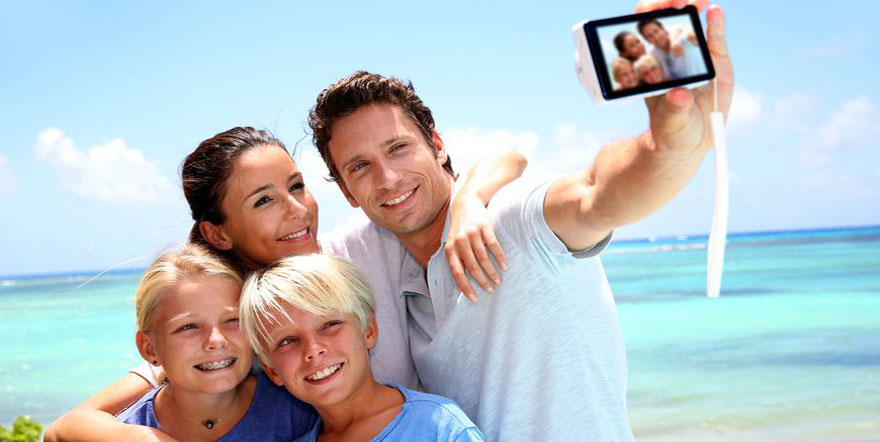 While regular selfies often focus on your mood, makeup or outfit of the day, travel selfies are all about the destination and experience (besides your pretty face, of course). So before you fill your phone's memory with your face, check out our six favorite tips for a strong selfie game.
Face Natural Light
Good lighting is the key to creating a spectacular snapshot, even if you're taking a regular photo. What can be better than natural sunlight? Yes, nothing (or much sunlight). While snapping a selfie, stand facing the light to get a bright photo with no shadows. However, if you want to get a silhouette photo, then the sun should be behind you.
Bring a travel tripod.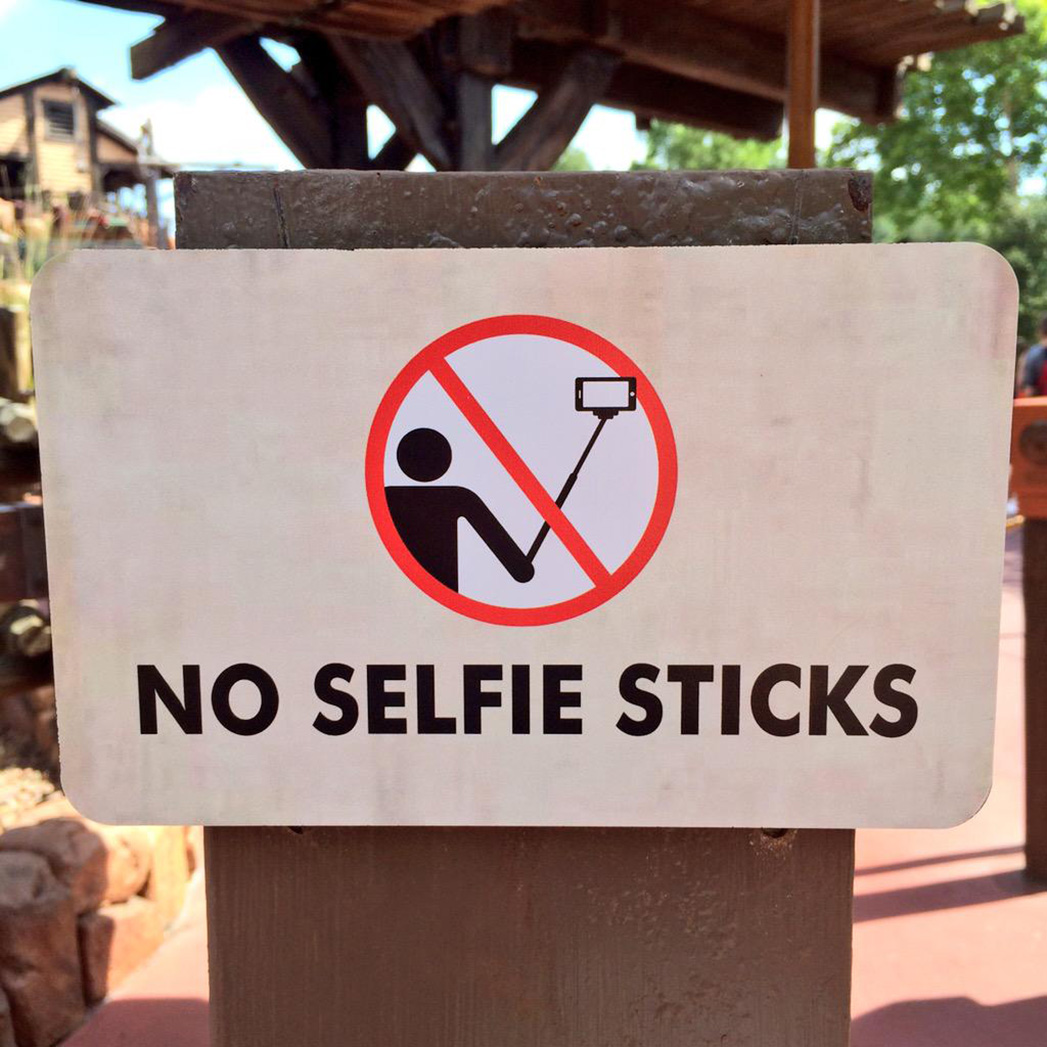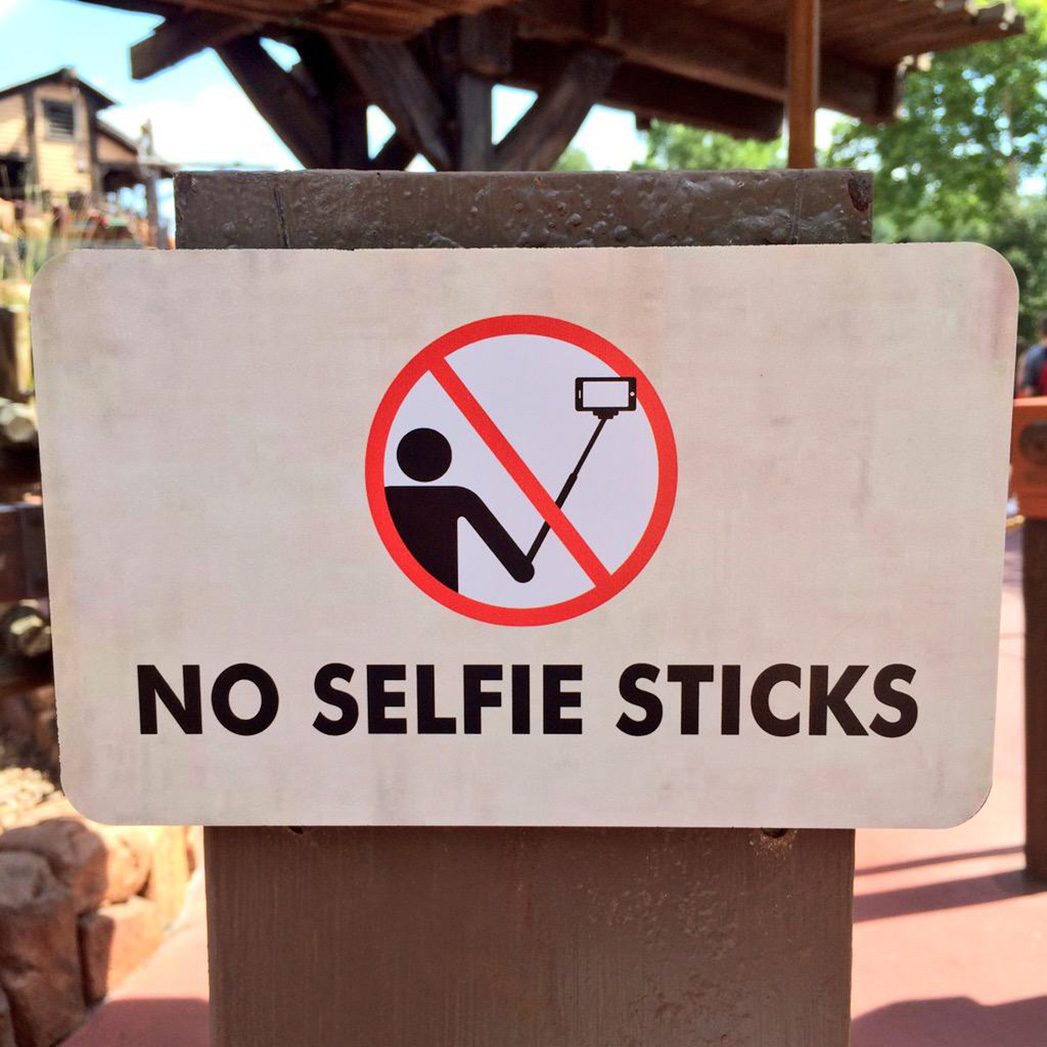 As selfie has become an essential part of our lives thedevelopers made a lot of different gadgets to make our being easier. And one of the most widely spread is a selfie stick. But recently a selfie stick has been banned in many places and sometimes it's really inconvenient to take it with you. That's why you need something lightweight that can fold down to be compact and can handle the weight of your camera is good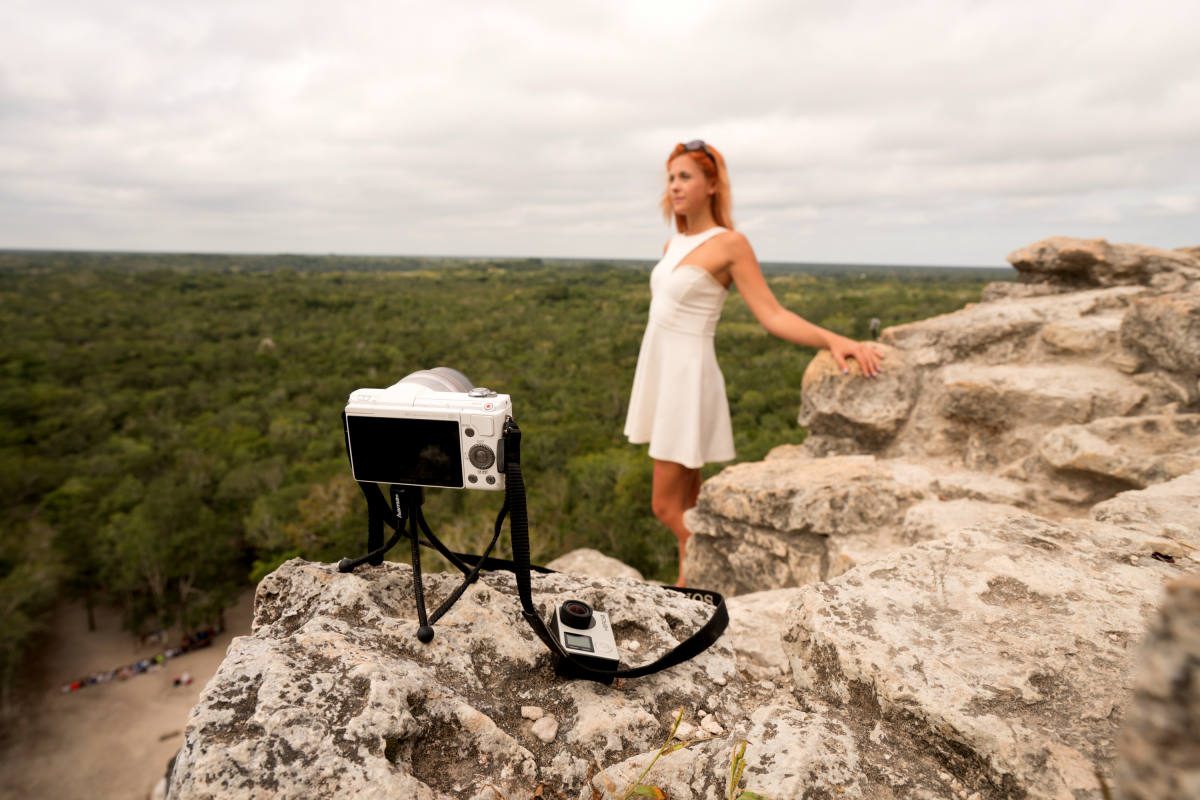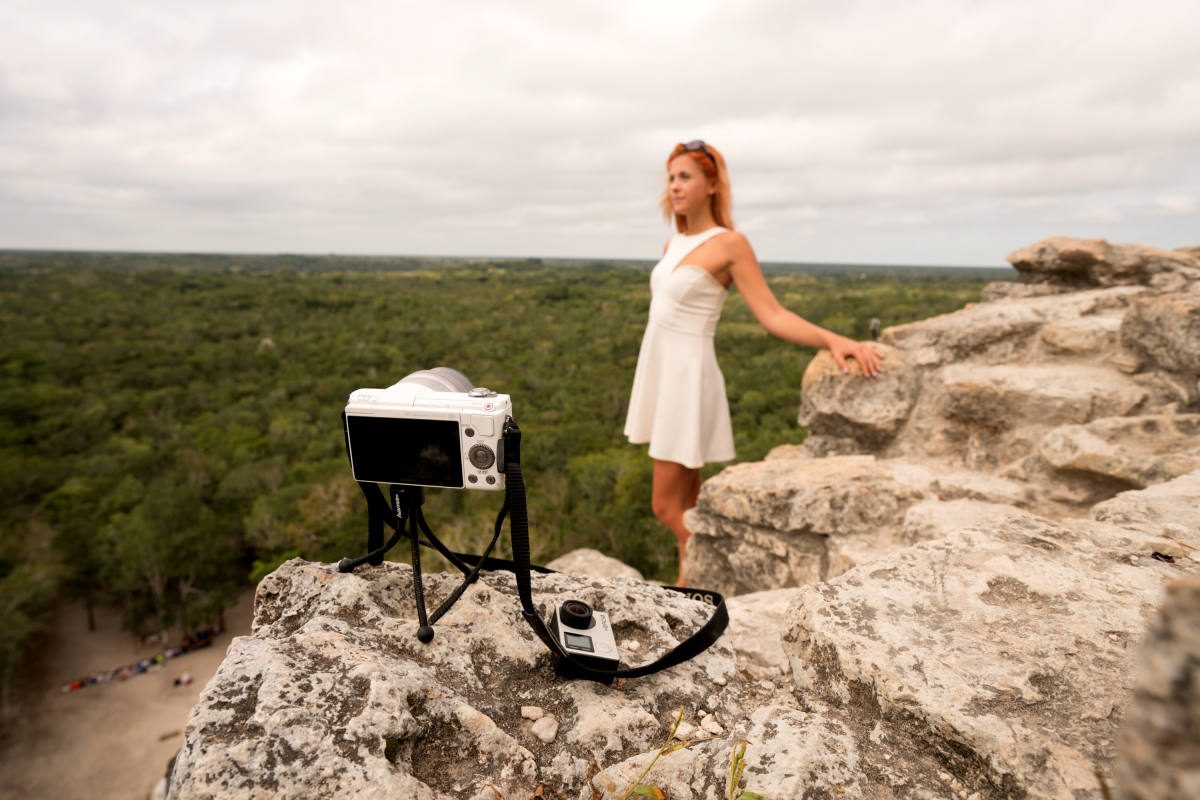 Be Aware Of Angles
For a more flattering selfie, extend your arm out and angle the phone down to highlight your cheekbones. This will make your face seem slimmer, while avoiding looking like you have a double chin. Tilt your face at different angles to find your best one. Don't  just stick to one angle, get creative!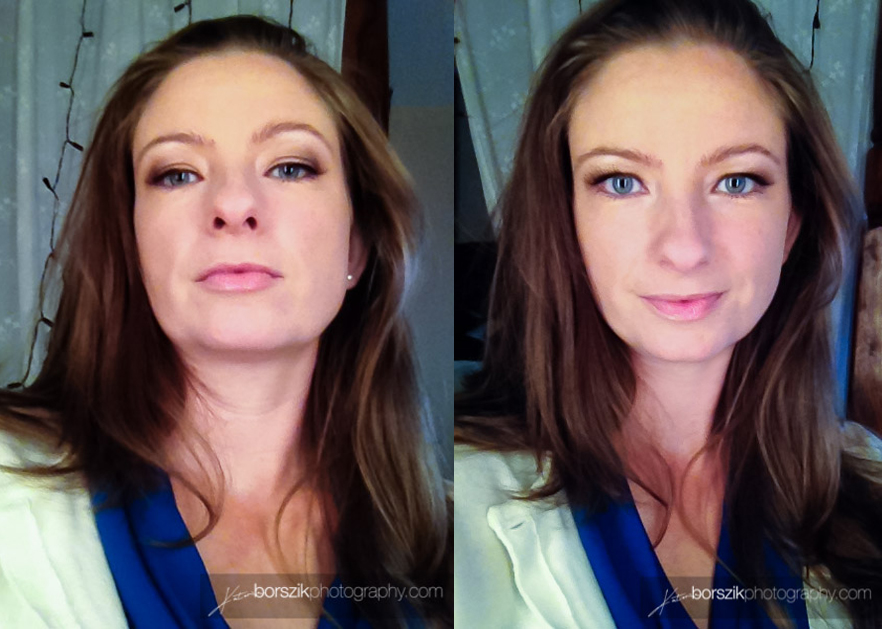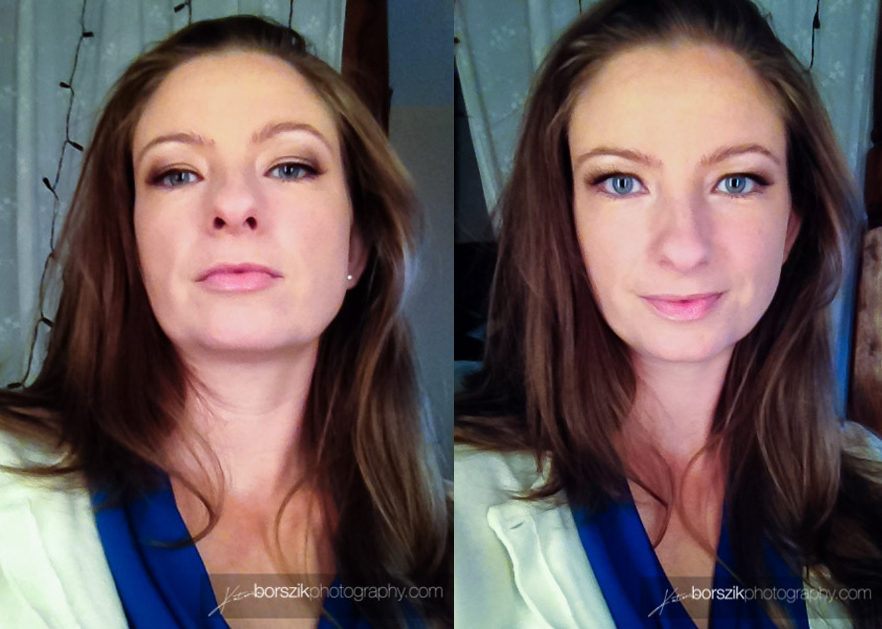 Take your selfie in landscape mode rather than portrait wide-angle lenses capture more of the background scenery to transform the typically egotistical selfie into an actual story of where you are. Have fun experimenting with everything from underwater shots using waterproof cameras to selfies showcasing just your back plus the magnificent view (and if you've followed out second advice you won't have problems with it)
Protect Your Precious Selfies
So, if following these simple tips your phone or camera will be full of spectacular selfies. And it's could become a nightmare if they get stolen or damaged while you're travelling. It's a terrifying thought – let's hope that it never happens! To avoid this, don't just carry your phone in your hands. Keep it hidden safely in a phone pouch, bag or waist pack which has smart zipper security and Carrysafe straps.
Now you're ready to taking appealing travel selfies. So, it's time to plan that overdue holiday and show off your travel selfie skills! And if you still in mind where to go, this article will be useful for you.