On the 6th of September Hollywood celebrity Angelina Jolie shared her make up free selfie on Facebook following a well-established tradition.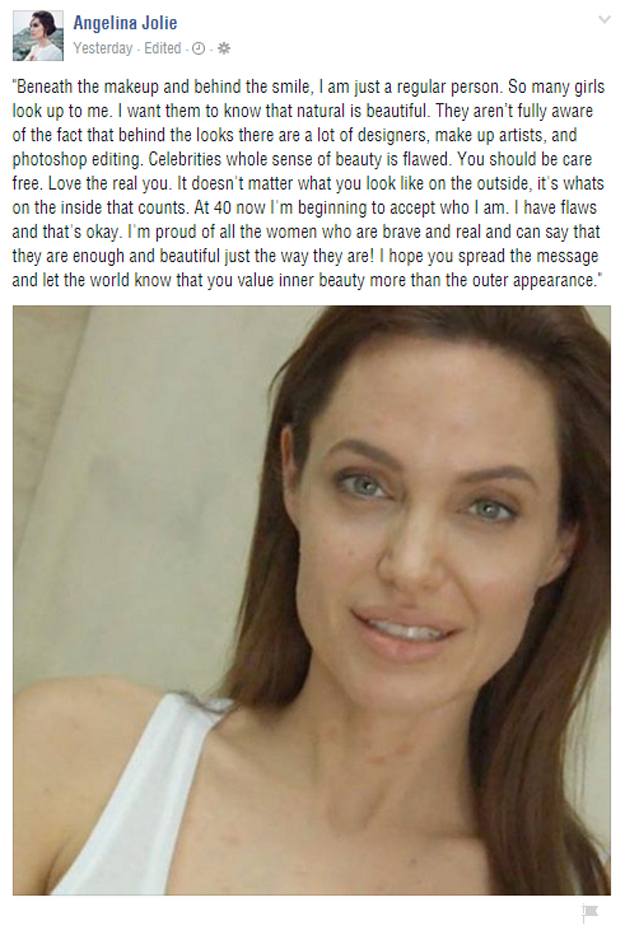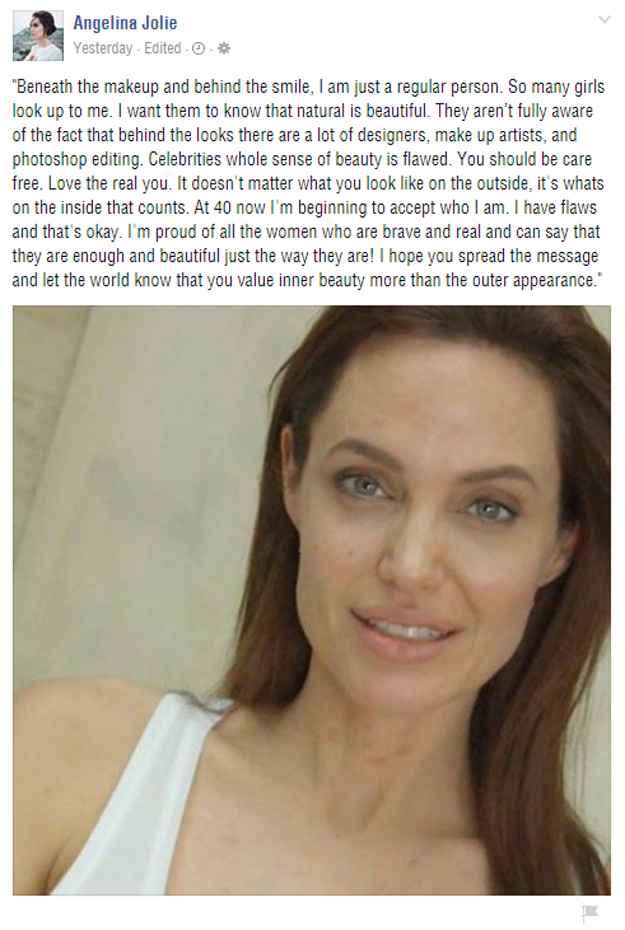 Jolie continues to inspire fans all over the world with her humanitarian ideas posting motivational  pics and sharing personal opinion on the world's burning issues.
She's not the only one to share her portraits without make up with general audience.  Scarlett Johansson and Kate Winslet also care about women's self-esteem and they aren't ashamed of who they are.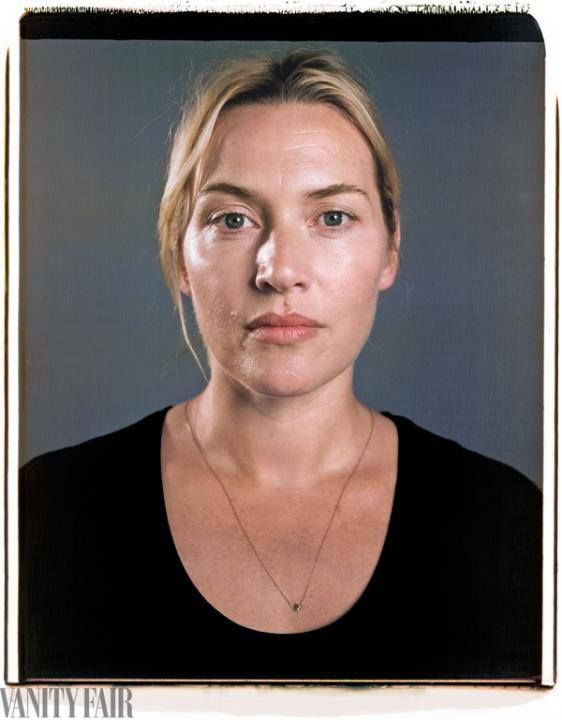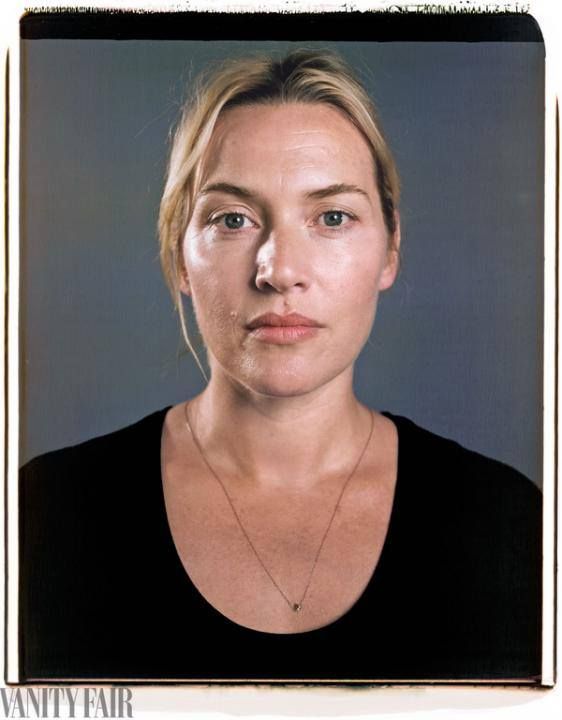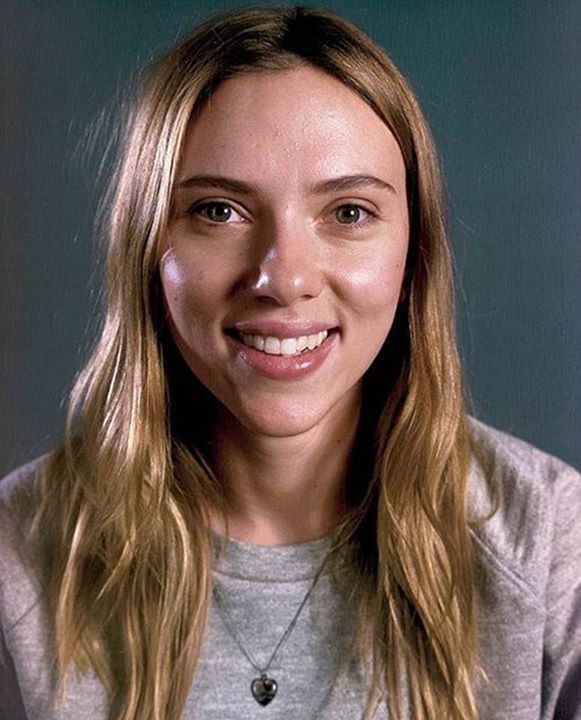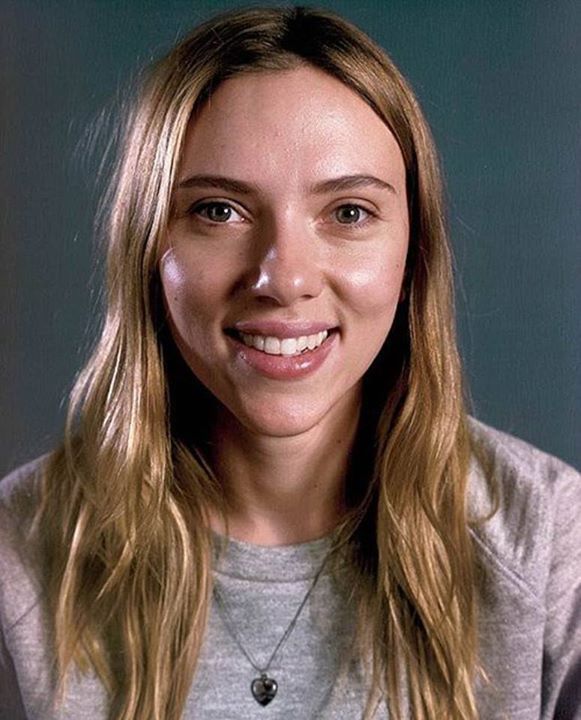 Kate Winslet writes on Facebook, "Today, I want to put up a zero makeup photo. I know I have wrinkles on my skin but today I want you to see beyond that. I want to embrace the real me and I want you to embrace who you are, the way you are, and love yourself just the way you are."
This celebrity trend inspires ordinary women to post their casual pics and support each other on the web. Now that we have such amazing communities it seems that there's no more place for hatred and envy. Love the real you. We couldn't agree more: post your selfies, share opinions, support each other and make this world a better place.
Photo: Facebook