An elephant in Thailand grasped a camera and took a self-portrait.
Last year it was a selfie of a black macaque that unleashed a war between Wikipedia and a photographer who is supposed to be the owner of the selfie. This time you will be thunderstruck with this coolest 'elphie'. The elephant selfie has won a big popularity. Globalnews.ca informed that the owner of the 'elphie' is Christian LeBlanc, a former student from University of British Columbia, who is now studying in Thailand.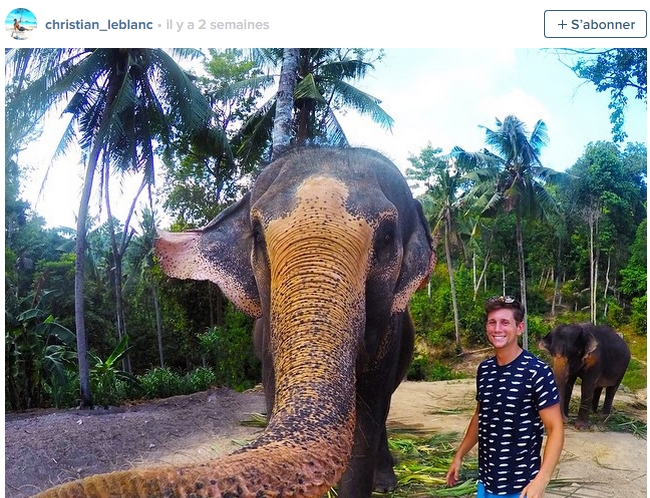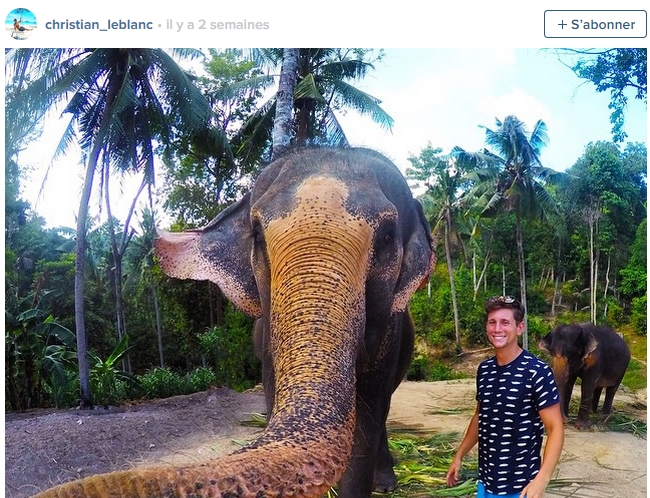 The selfie for the first time appeared on Koh Phangan Island in southeast Thailand. LeBlanc told globalnews.ca that he had been taking photos and feeding elephant until he ran out of bananas and the elephant grabbed his Gopro camera which has been set to 'timelapse'. It is camera's continuous shooting that enabled it to take the "elphie". LeBlank shared this wonderful shot on his Instagram account.
Last year a black macaque took a selfie on the Sulawesi Island which became a battleground between Wikipedia and the photographer who is claimed to be the owner of the shot. Wikipedia said that it is the monkey – not the photographer – who owns the copyright, because actually the animal took it and denied to remove the well-known picture. David Slater, a photographer was taking photos of crested black macaques in 2011 when one of them filched his camera and took multitudes of shots. Among some brilliant photos was a selfie of the macaque that hit the front page. Later, the US Copyright Office updated the copyright regulations saying that any animal that takes a selfie is not the owner of the photo copyright. The US regulator explained which types of Images are not suitable for protection. The monkey selfie and "elfie" are among those that are beyond the scope of copyright practices.