Love them or hate them, selfies aren't going anywhere. In fact, the very first selfie dates back at least as far as pioneering photographer Robert Cornelius, who snapped a fetching self-portrait in 1839.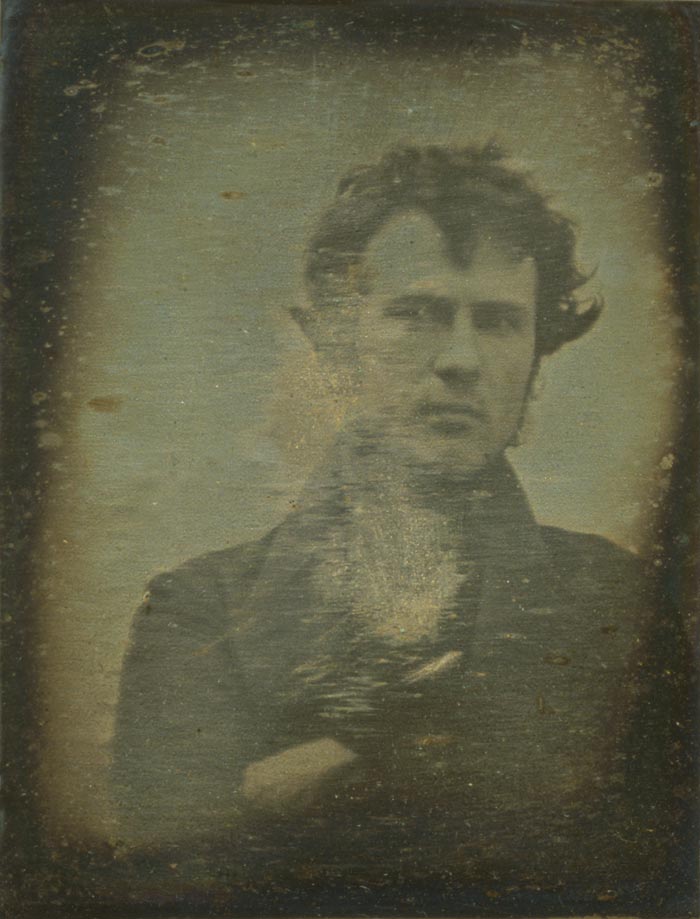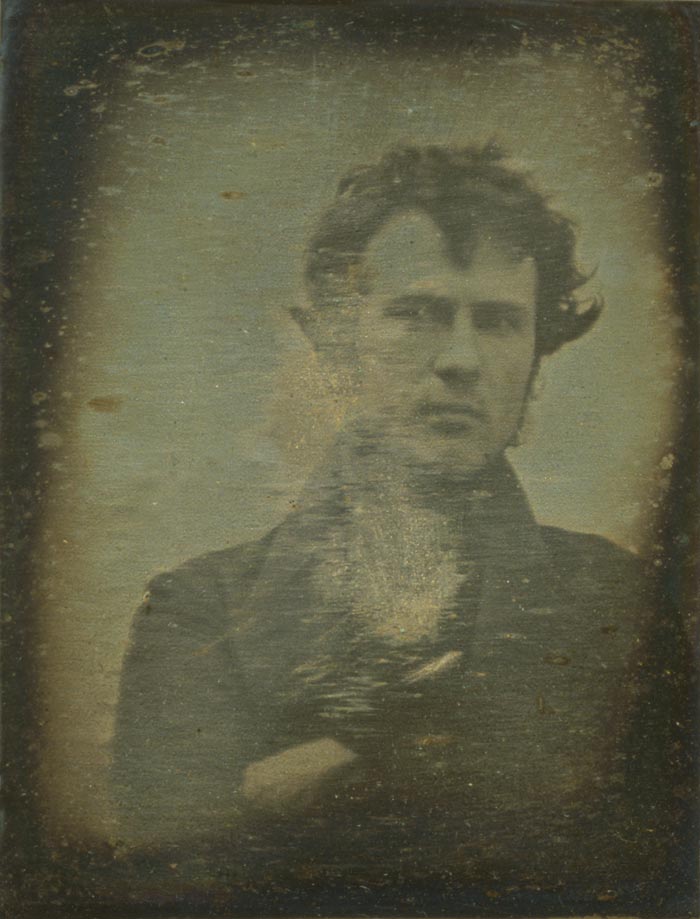 We've come a long, long way since then. Modern selfie-takers have cameras in their pockets at all times, but they also have access to some delightful (and delightfully absurd) gadgets that elevate the selfie experience.
Panono Ball – A throwable, panoramic, ball camera.
Never mind that it seems like a German word for Banana. It produces amazing, 108 megapixel, 360° X 360° full-spherical, panoramic images, which capture everything, in every direction. Throw it up in the air, and it will take an awesome, overhead shot of your entire squad. Make sure to catch it though, because the ball can break; it hits the ground hard.
Pooch Selfie
Selfies are more fun when there's a cute pet in the picture, but your pup doesn't always want to cooperate. There is a secret to getting the perfect dog selfie. What is the one thing your dog loves almost as much as you? Tennis balls. The Pooch Selfie is an amusingly oddball attachment that hooks onto the top of your phone and holds a tennis ball in place above the screen.
The attachment comes packaged with a squeaking tennis ball. The idea is to attract your pup's attention with the ball so Fido will look right at the camera. Then all you need to do is pose with your pooch and snap the selfie. You can take the ball off and use it to play fetch, but be mindful of the dog slobber if you plan to snap it back onto your phone afterward.
One more tip: Depending on your dog's attitude toward balls, you might need to take special care to be sure your canine doesn't lunge at your phone while you're taking pictures.
Solocam
The Solocam is a selfie stick like CliqueFie, but it is also fitted with an integrated HD microphone. It allows anyone to record videos with amazing sound clarity anywhere they are, without the help of a camera crew. The device gets connected to your smartphone via Bluetooth.
Zossom Smartphone Handbands
Zossom Smartphone Handbands ensure you never drop your phone again; it makes texting in bed, taking selfies, and even running a lot easier.
Light up your face
Bad lighting is the enemy of a good selfie. So use these gadgets to make a perfect selfie.
TheMoon selfie light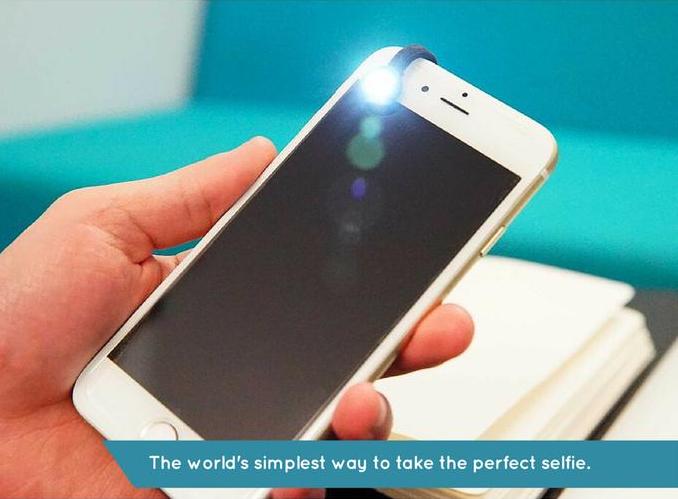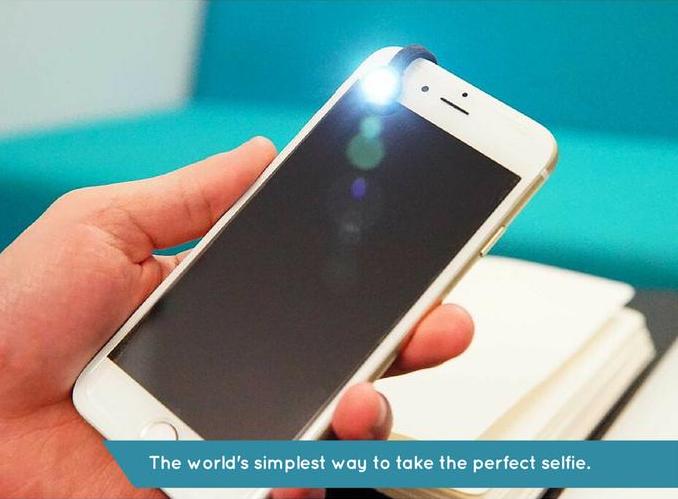 The Moon selfie light is a new gadget currently in the pre-order phase with an expected release sometime in early 2017. Moon is a selfie light for smartphones that take perfect selfies even in the dark. This compact device has a minimalist design, clips on your smartphone, and perfectly illuminates you and your surroundings for your front-facing camera for a perfect selfie.
Chatlight clips
Chatlight clips on to your smartphone, smart device, or laptop to beautifully illuminate all of your video chats and selfies. You can plug it into a standard wall outlet or any USB port and recharge in only 15 minutes. You can adjust its brightness and swivel up or down depending on where and how much light you need to look your best.
Clip Light
Clip on an LED clip light. We picked up ours in a TRESemmé schwag bag during Fashion Week. It takes two AA batteries, is super portable and had three levels of adjustable brightness. And good news! There is a flood of clip-on lights on the market these days.