Kim Kardashian had been taking her trademark selfies a long time before the phenomenon spread out. In 2007 she took a picture of herself with a snapshot camera during the red carpet ceremony.  She must have included this remarkable pic in her book "Selfish".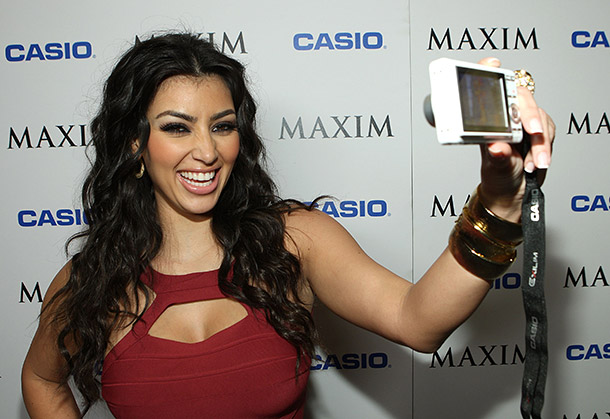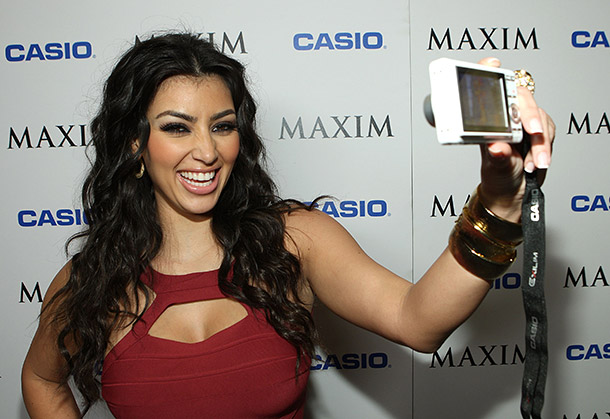 Jessica Alba, Rosario Dawson and Shaun Ross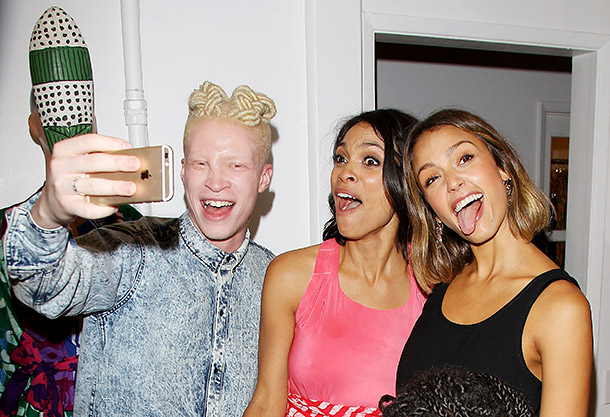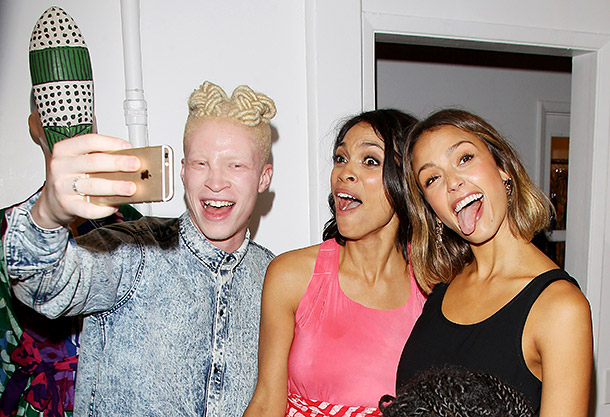 Reese Witherspoon is damn great at red carpet selfie making! This one she took on the "Oscar-2015" ceremony.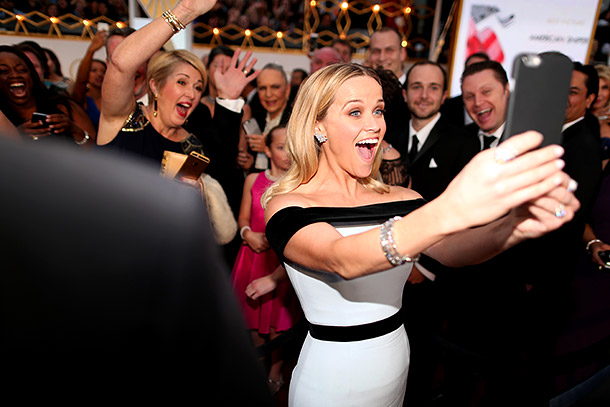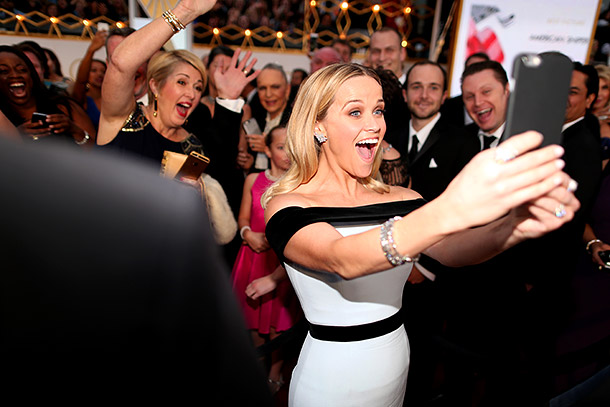 Angelina Jolie doesn't mind making photos with fans, especially when they wear such extraordinary headdress.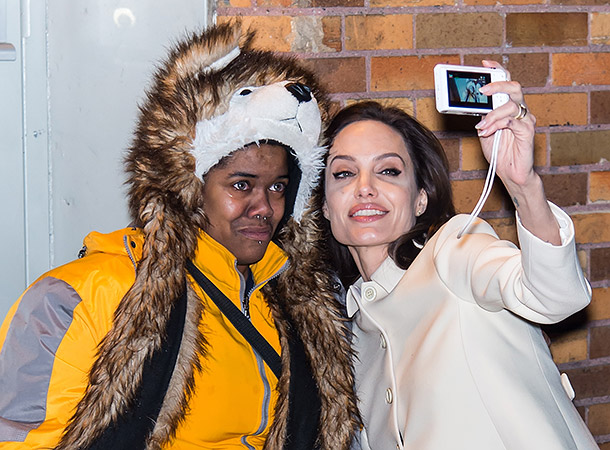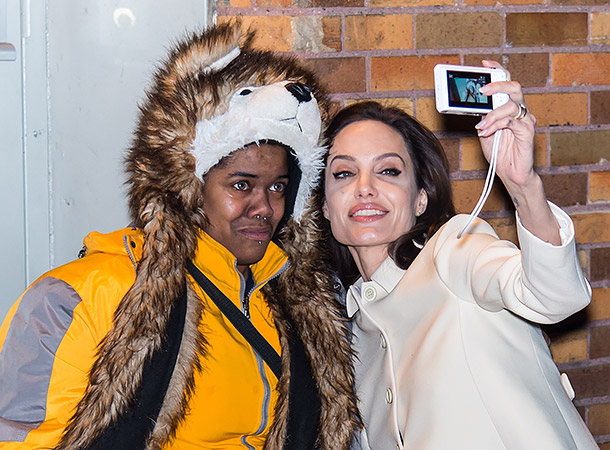 The selfie ban didn't work:
Aishwarya Rai and Eva Longoria are making selfie on the Cannes 2015 red carpet.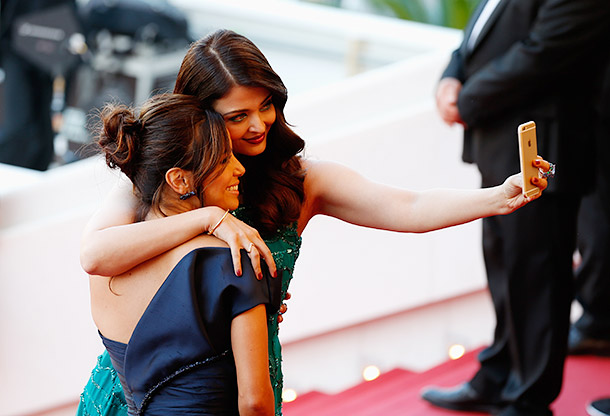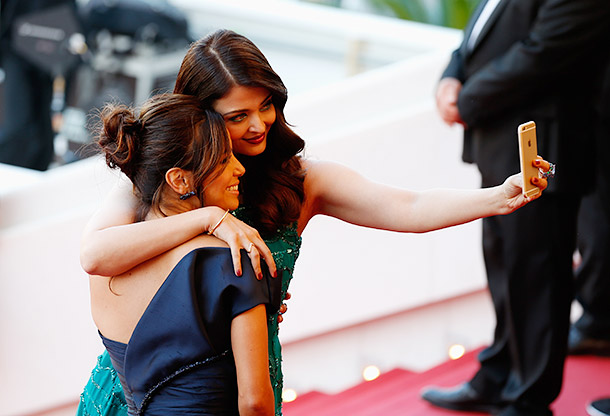 Extraordinary selfie "from within" by a revolt rock star Steven Tyler.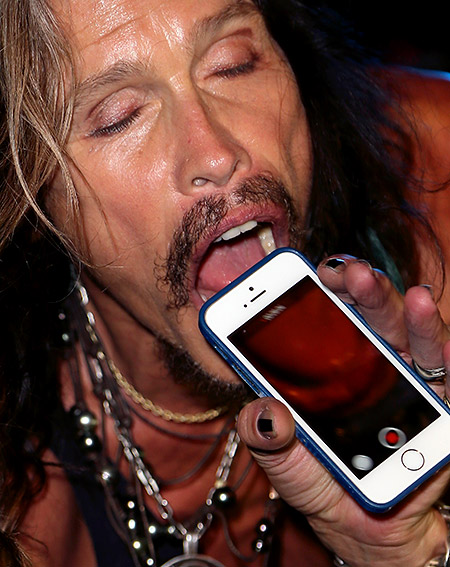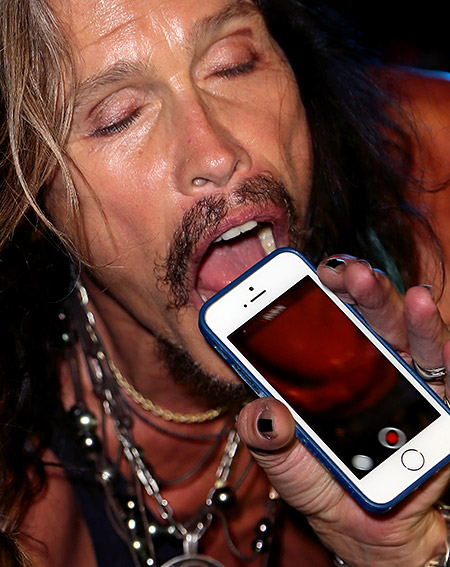 To everyone's delight Selena Gomez is always ready for a grufie. Take a look at the faces of the girls surrounding the star!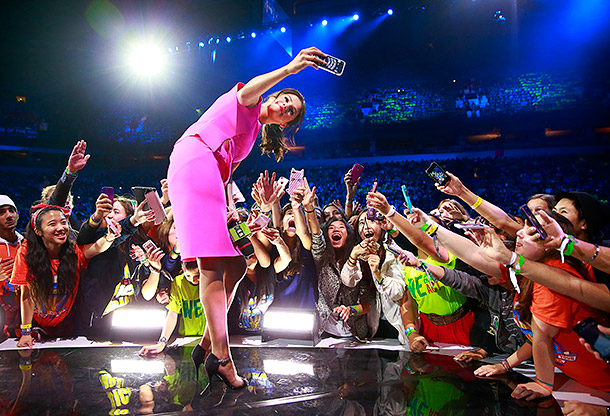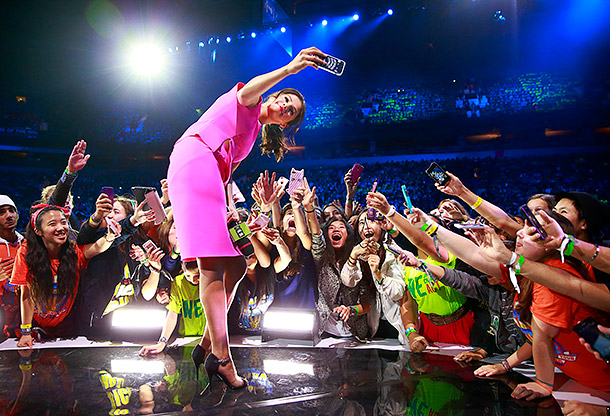 Jack Nicholson with his fan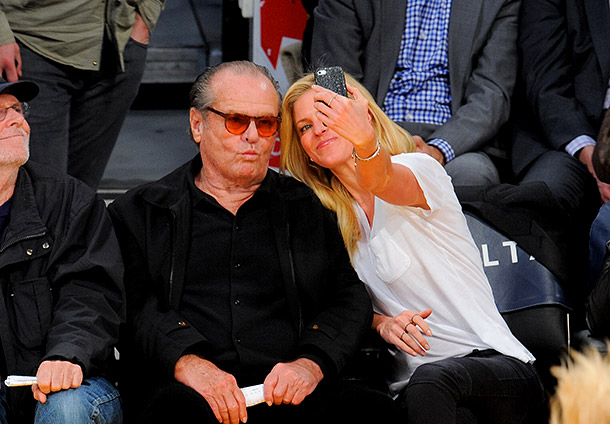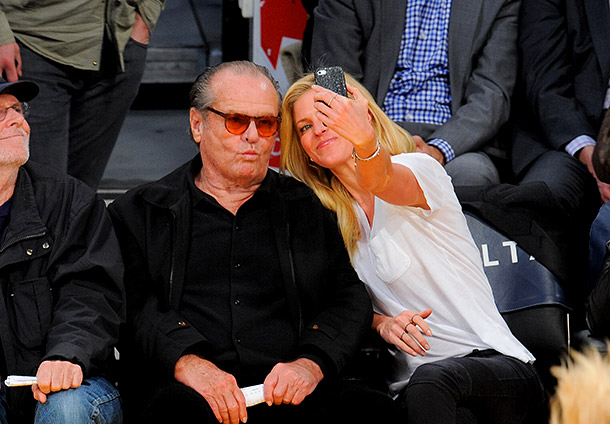 People of all ages are taking selfie: Jack Nicholson is 78 and he knows how to make a duckface.
Megan Fox hardly ever updates her Instagram – she's got only 20 pics on her page. Nevertheless her fans take photos with a friendly star to post to their social network pages.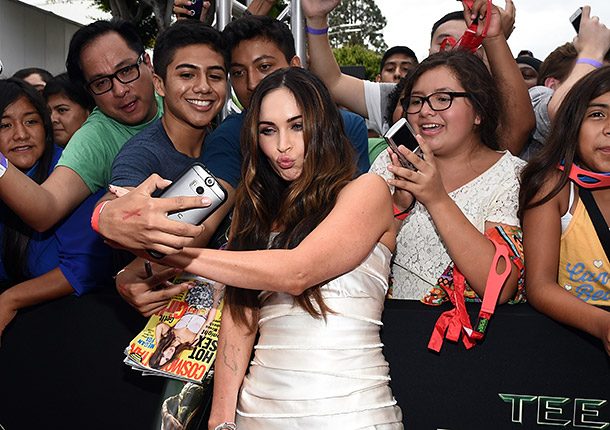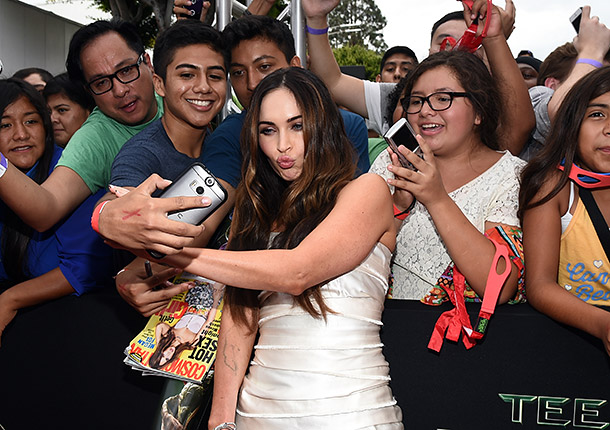 Women of all countries adore Jared Leto. He was glad to make a selfie against a snowfall  in Russia. In California he is posing with his tongue out.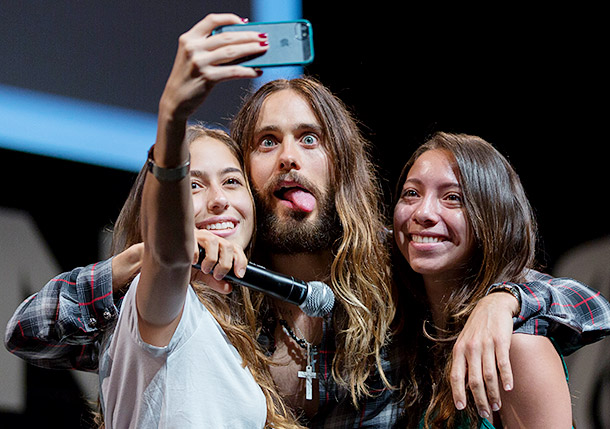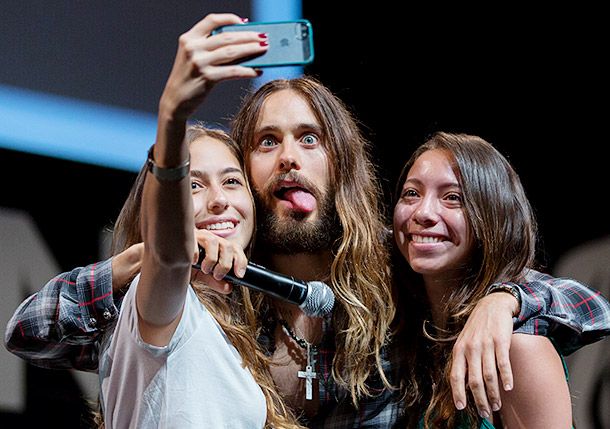 Those who visited Empire State building in NYC know that it's almost impossible to be the only observer there. The ability of Josh Duhamel to take selfies in crowded places must be his secret technique.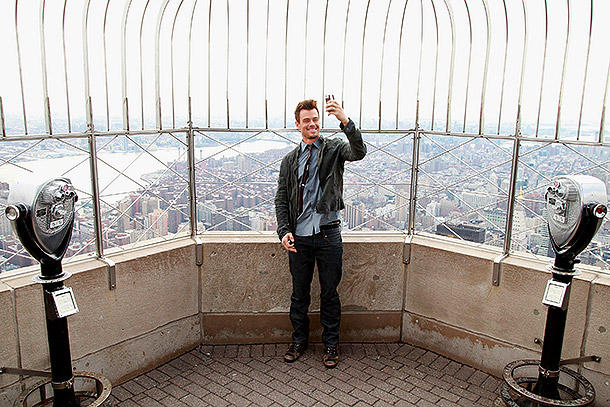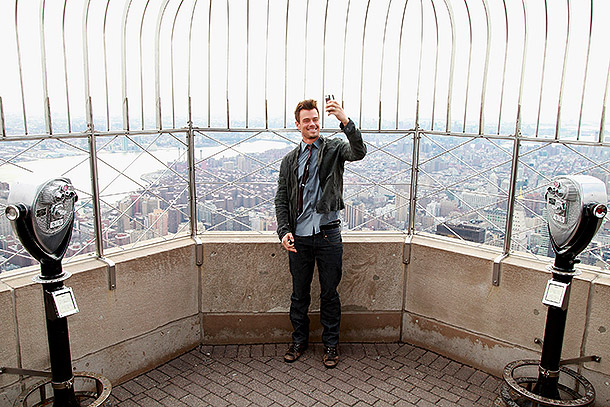 Ansel Elgort is always glad to please his fans. He doesn't mind being closer to his fans and having fun with them.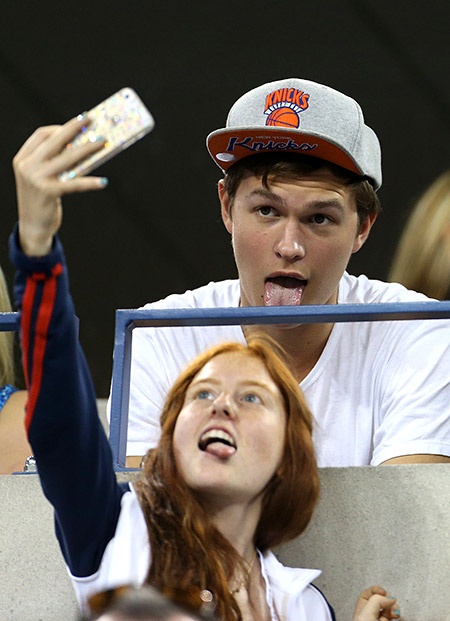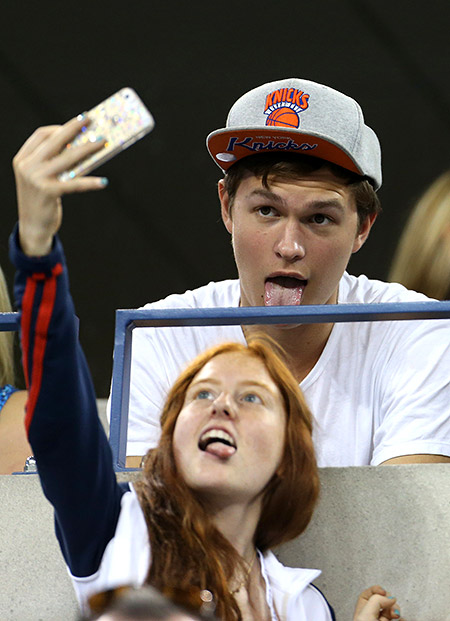 Miley Cyrus shows the world her tongue posing for a selfie with Jamie Foxx during Grammy pre party.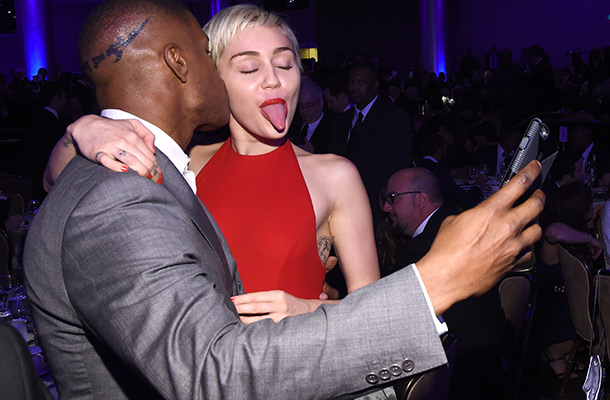 Chrissy Teigen and  John Legend post hundreds of romantic pics to their social networks pages. That's how they make selfies!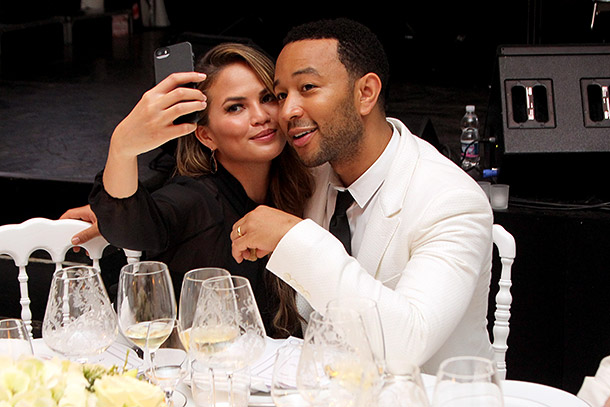 Kris Jenner and Selma Blair made dozens of pics during the event but posted only this one. By the way Kris' daughter – Kim Kardashian admitted that she takes nearly 30 pics every time she wants to post a selfie.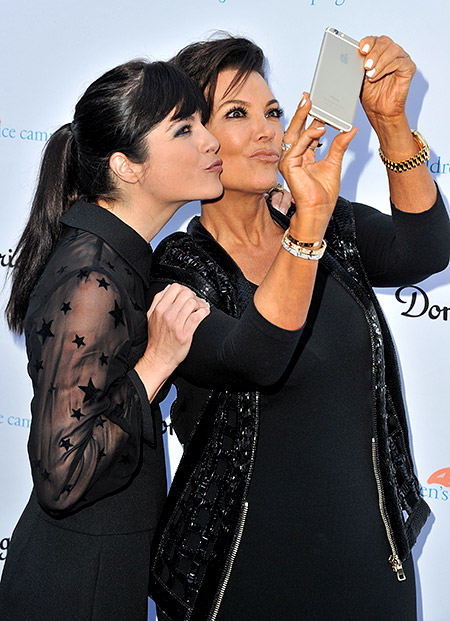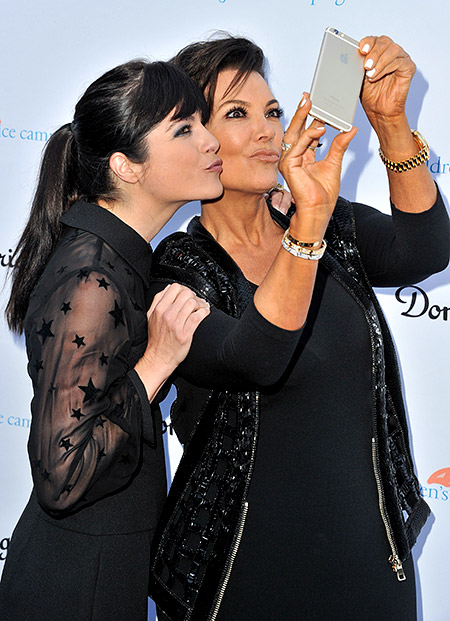 It is only professional shots where Cara Delevingne look really vamp, in reality she prefers to have fun.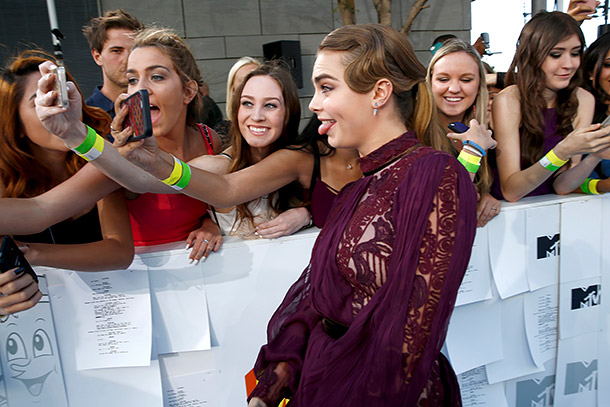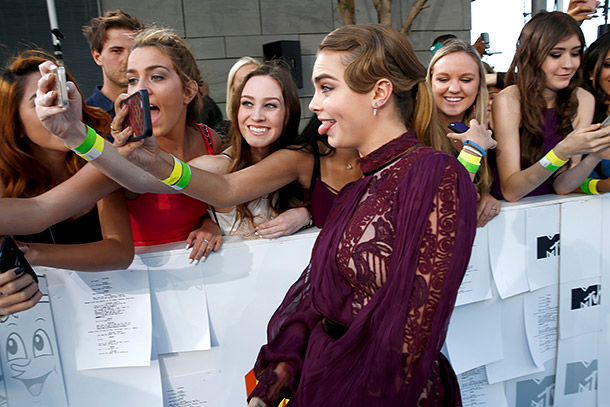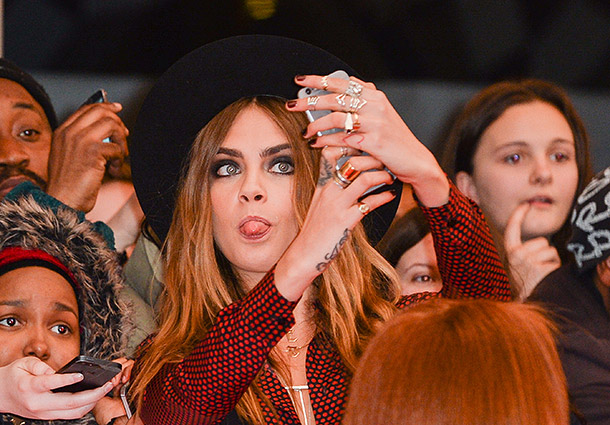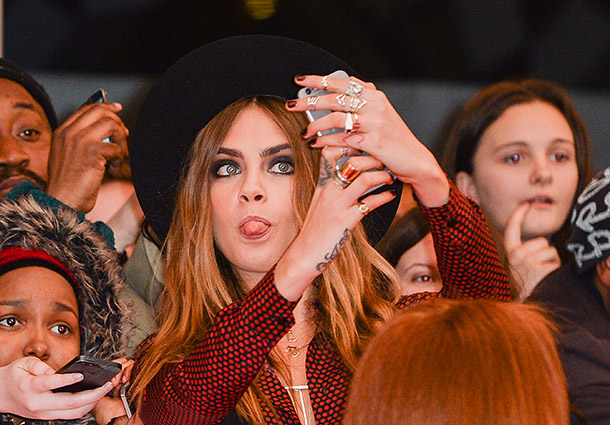 Rather "cool" selfie from Elizabeth Banks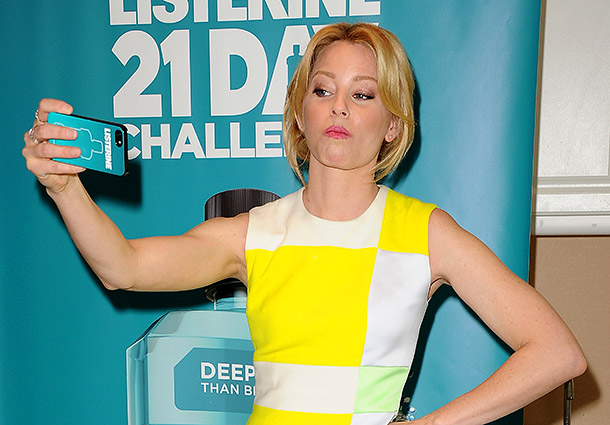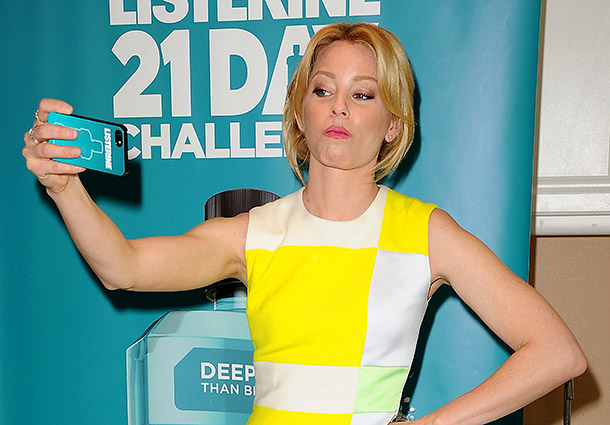 Melissa McCarthy with a selfie stick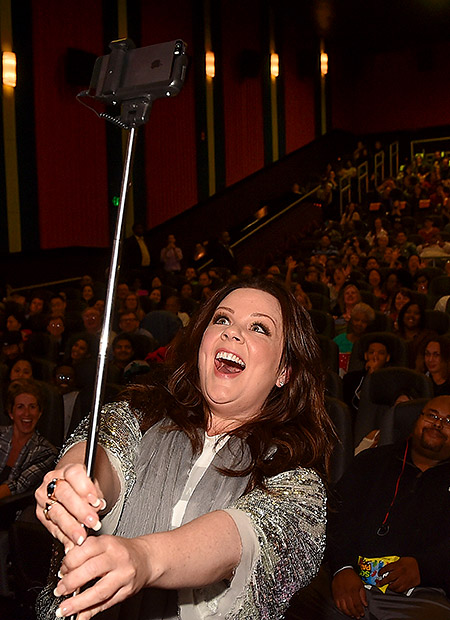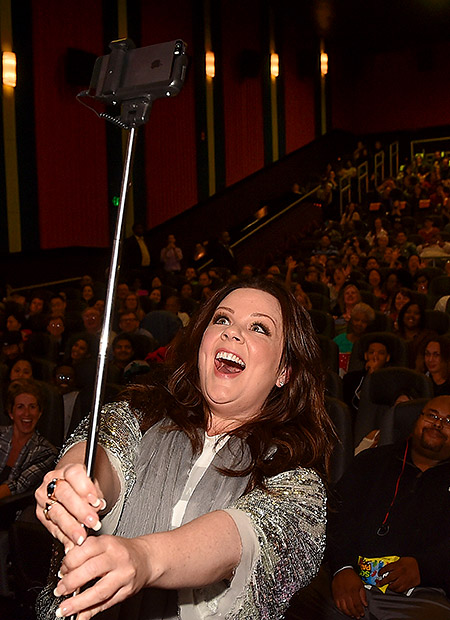 David Beckham with his kids.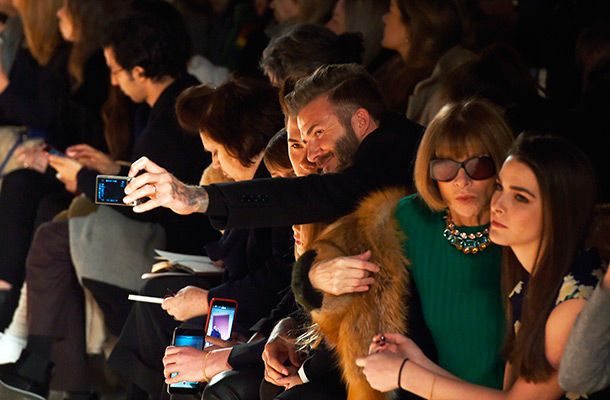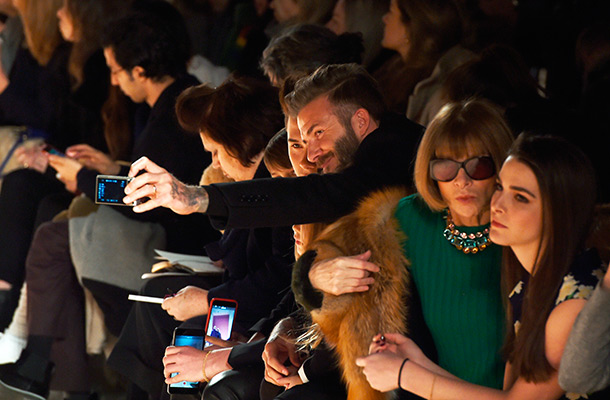 Ashton Kutcher and Mila Kunis with a fan.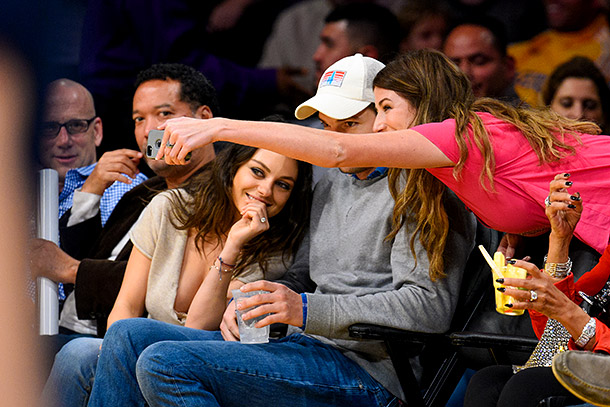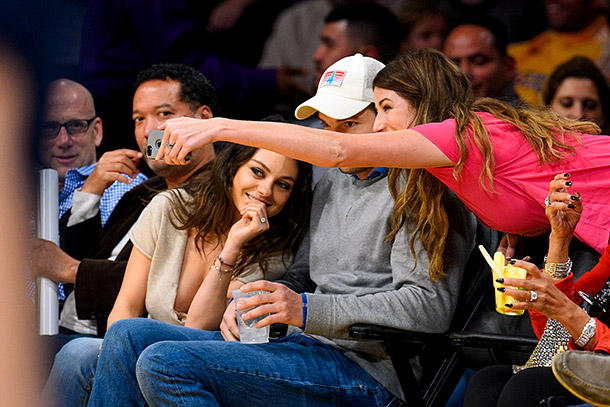 Justin Bieber with his fans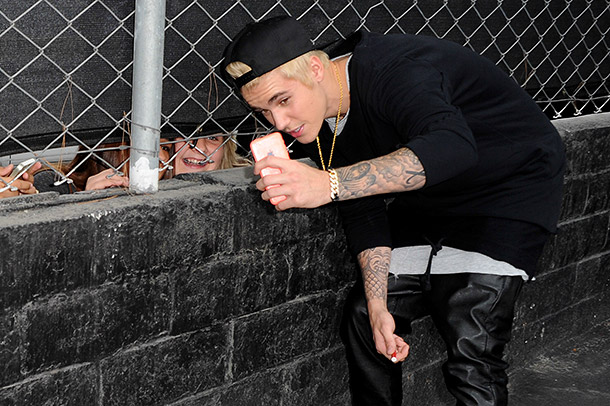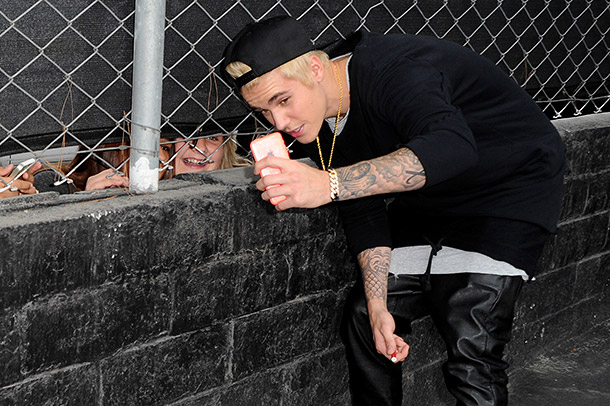 Justin Bieber takes fence selfie with his fans. Lucky they are!
"Serious" selfie from Jennifer Aniston and Rose McGowan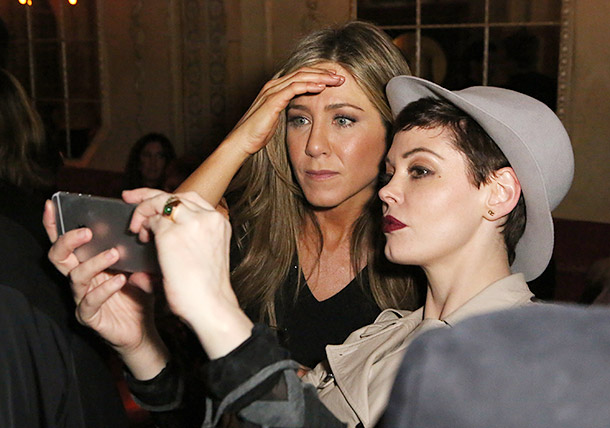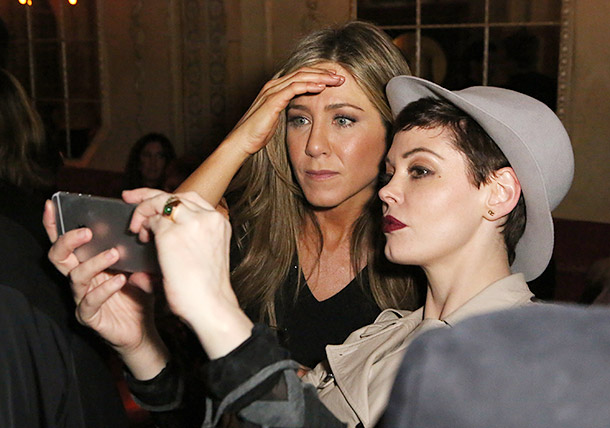 Katy Perry looks rather elegant while posing with fans although she can make a face to take selfie for "personal use".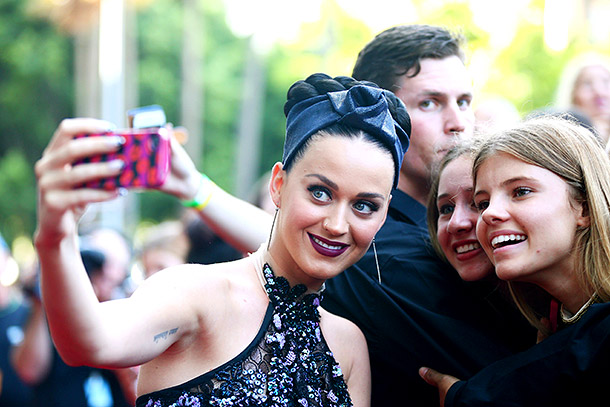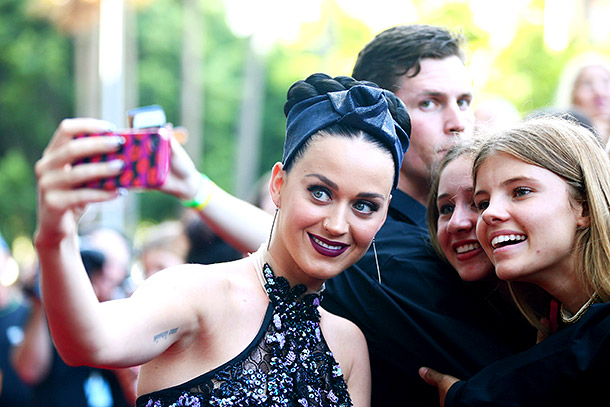 Will Smith is always in good mood and that's no wonder cause he's regularly surrounded by fans who adore him.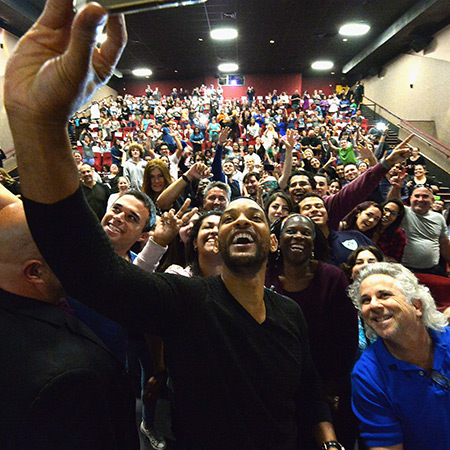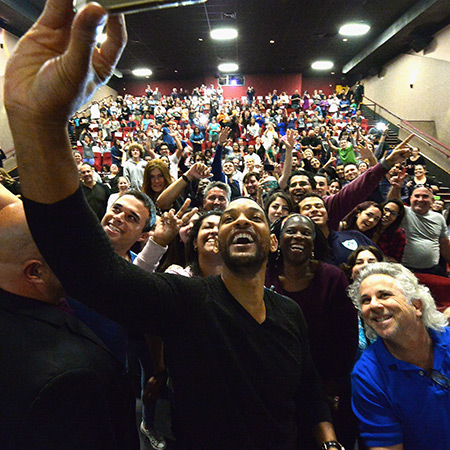 Rianna: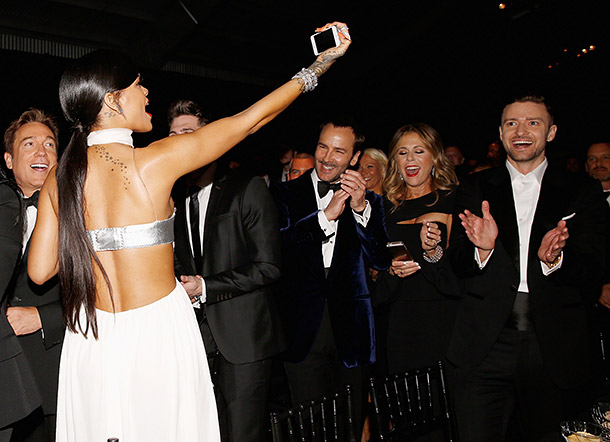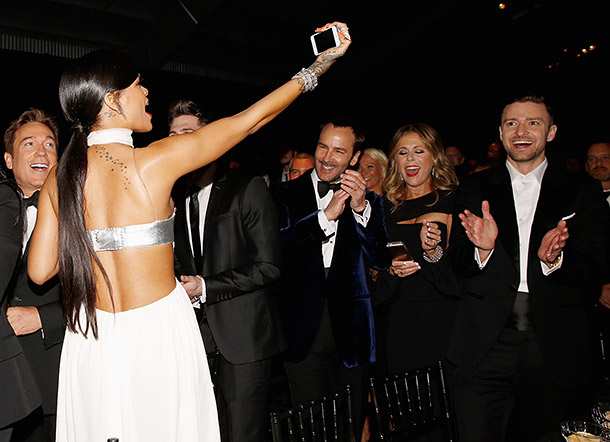 Samuel L. Jackson and Taron Egerton: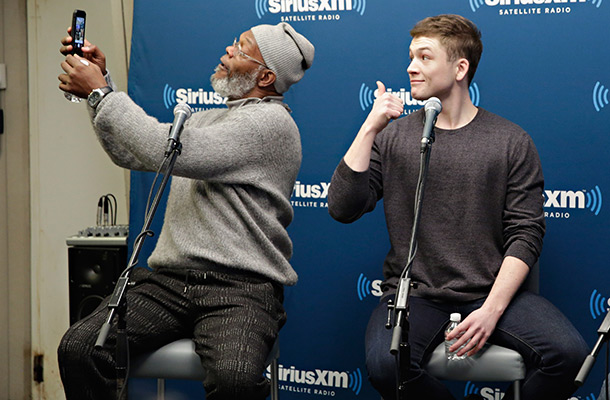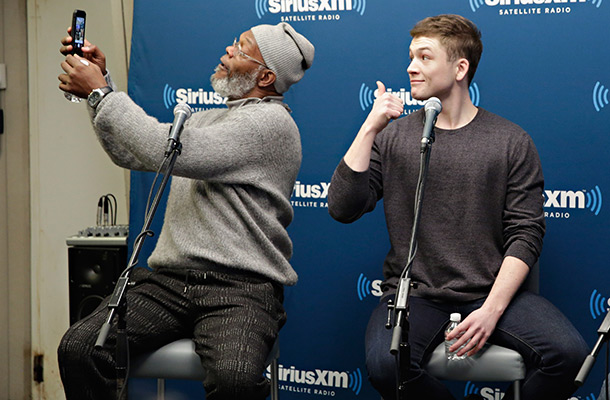 Karlie Kloss: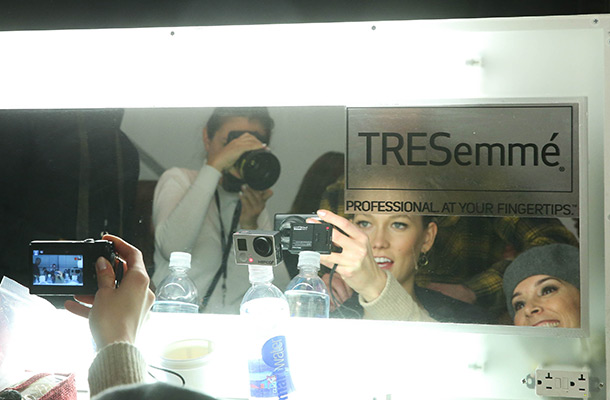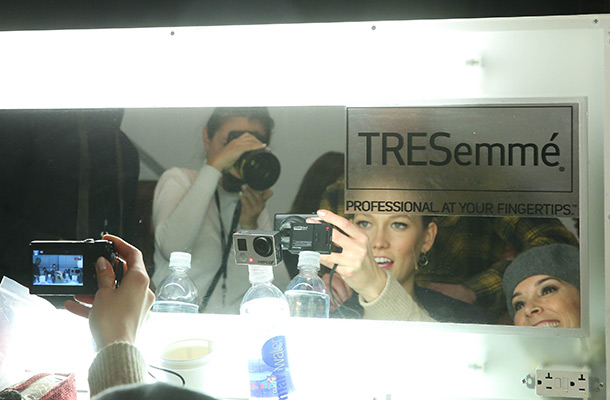 Heidi Klum and Kenneth Cole: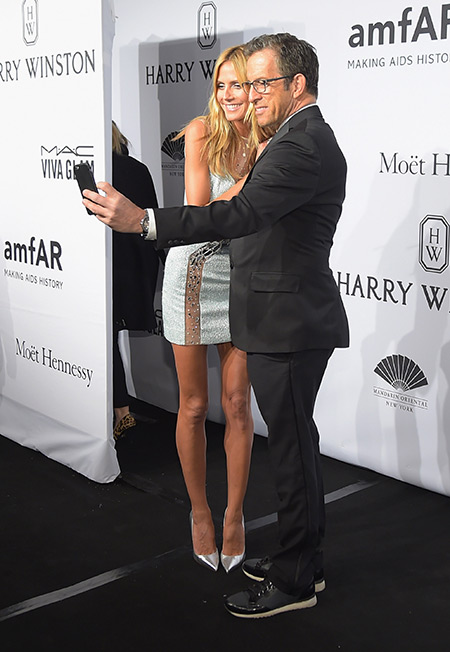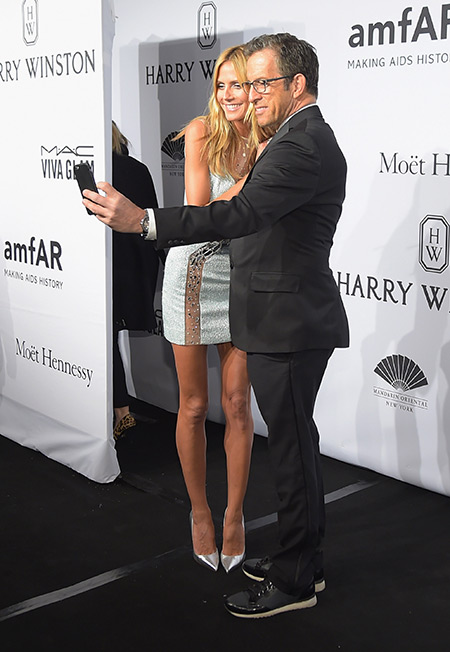 Lucas Black with a fan: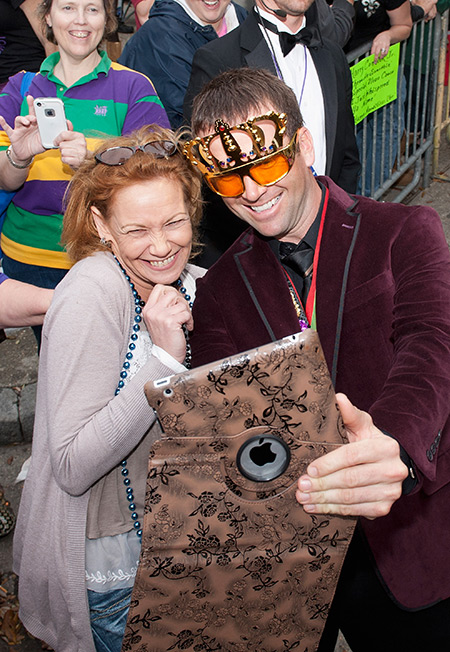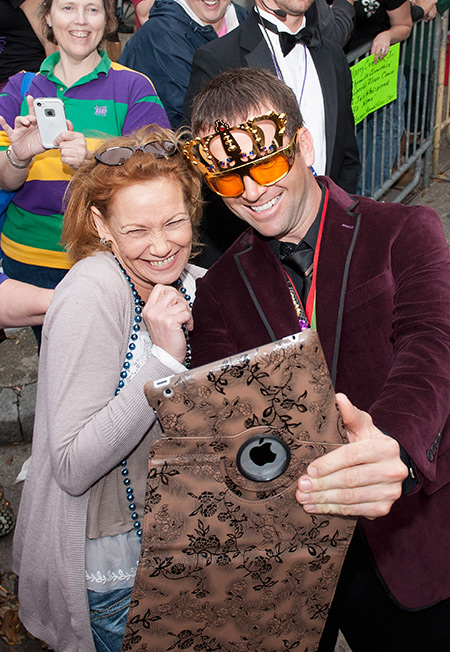 Kenneth Cole and Iman: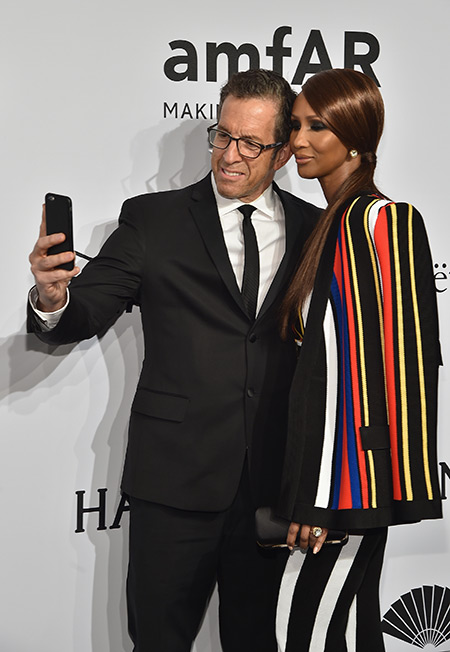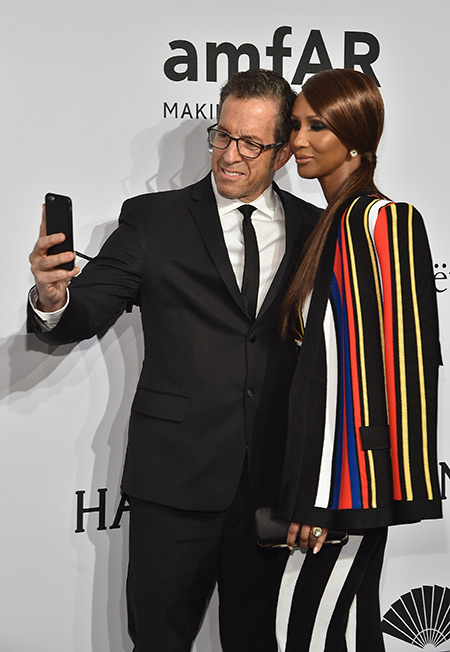 Kanye West with a fan: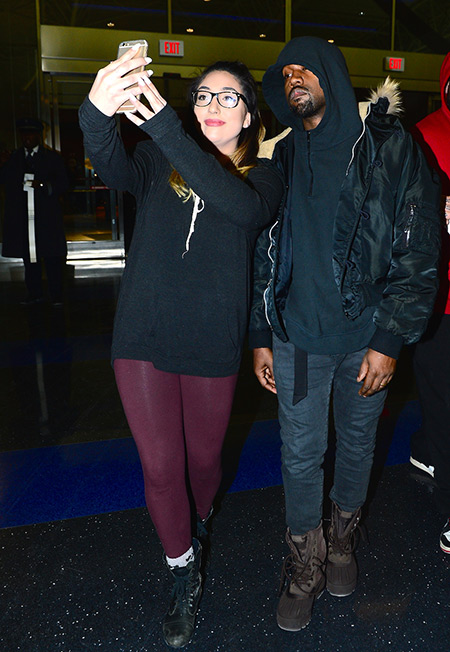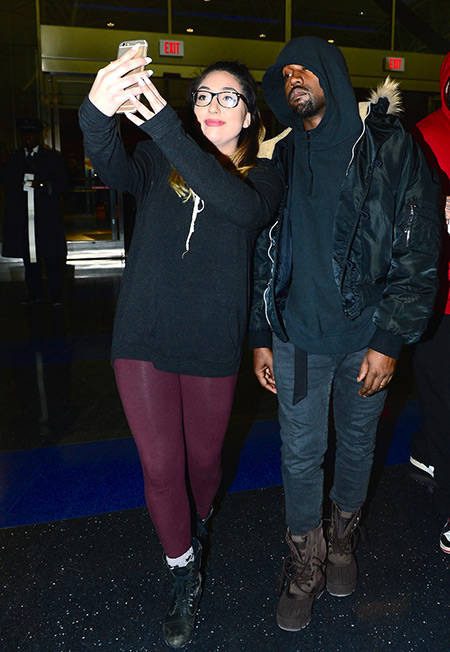 Miley Cyrus, Ricky Martin and Nile Rodgers: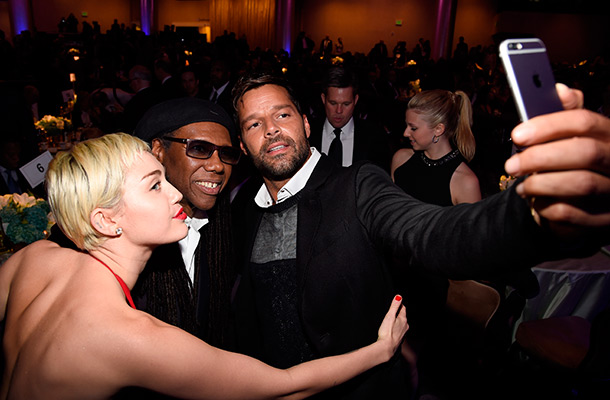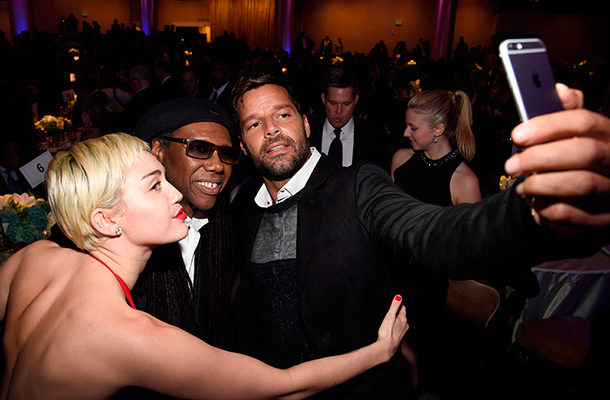 Photos : GettyImages.com, All Over Press