You still believe that selfie is just the youth culture tendency? Then look through these incredibly creative parents who are trolling their children's' selfie! Maybe they are trying to explain something not only to their children but to the whole world? Or maybe they're just having fun?
Emily Musson, a student at LIM College in New York City, began dating her boyfriend, Johnny, and like any young person in love, she was quick to document the blossoming relationship on her social media accounts.
Clearly tickled by their daughter's very public display of affection, Emily's parents, Nancy, 55, and Craig, 53, who have been together for 28 years, decided to put their own, incredibly entertaining, spin on the snaps, sharing their versions with their mortified daughter on Facebook, where they quickly began racking up hundreds of likes. The images – along with the caption 'my parents r on drugs or something' – went viral and attracted more than 40,000 re-tweets, and over 56,000 favorites, in a single day.
Chris Burr Martin was a viral hit when, shocked by his daughter's provocative selfies, the father of three mocked them in the most embarrassing dad way possible – sharing his own versions with his 49 followers. But the internet soon found the 48-year-old's snaps copying daughter Cassie's selfies so funny he soon matched his daughter's 31,000 followers – and now has almost DOUBLE the online fans that she does.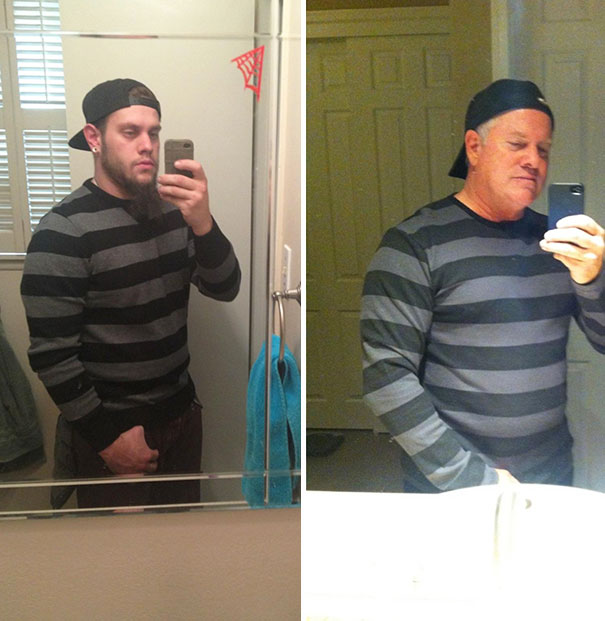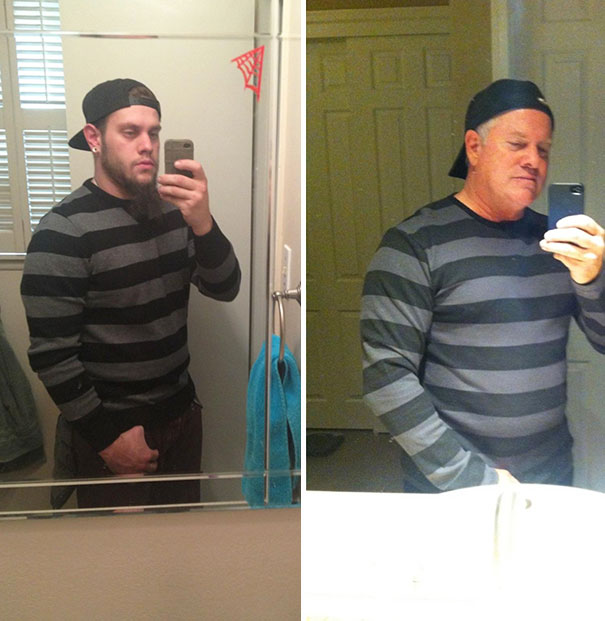 Sometimes it's important to show the world who the child took after. I hope you get the idea who. But in this case it's so difficult to guess.
Not only parents can entertain the audience. These grandparents can explain how to take a perfect selfie!