We've been waiting for this Oscar for ages and, yeah, better late than never. We never stopped hoping and the whole world celebrated the event on the 28th of February.  So this year Best Actor goes to Leonardo DiCaprio for The Revenant.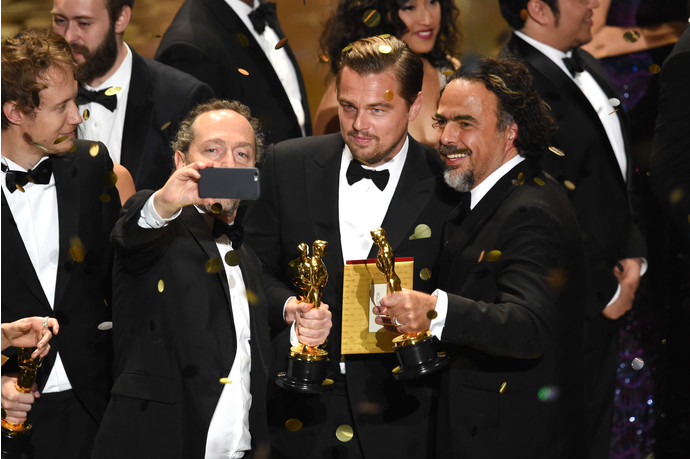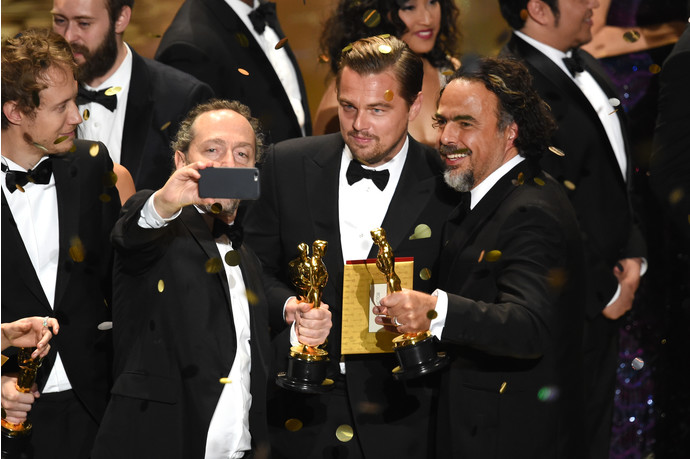 The Revenant got 3 Oscar statuettes: Emmanuel Lubezki and Alejandro G. Iñárritu  won their Oscars for the best cinematography and the best directing, respectively. This Oscar selfie may become a way more popular than Ellen DeGeneres' one.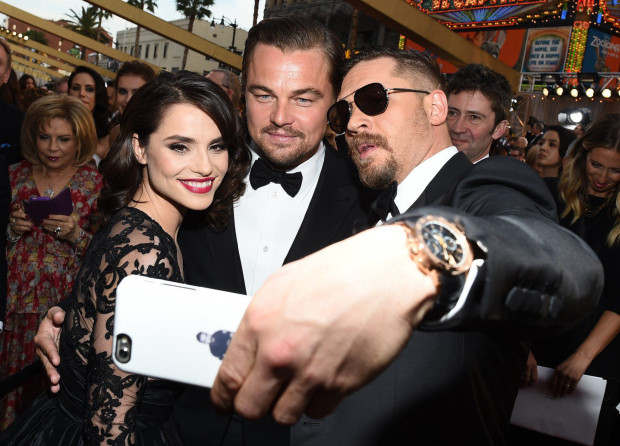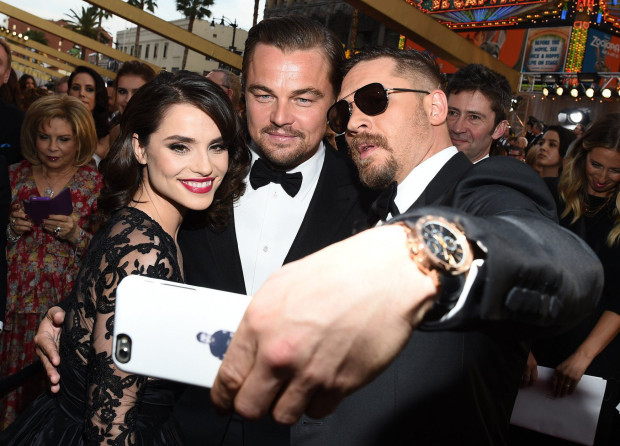 Tom Hardy, his wife Charlotte Riley  with Leonardo Dicaprio before the ceremony. Tom Hardy didn't win his Oscar this year, the prize for best actor in a supporting role went to Mark Rylance for Bridge of Spies.